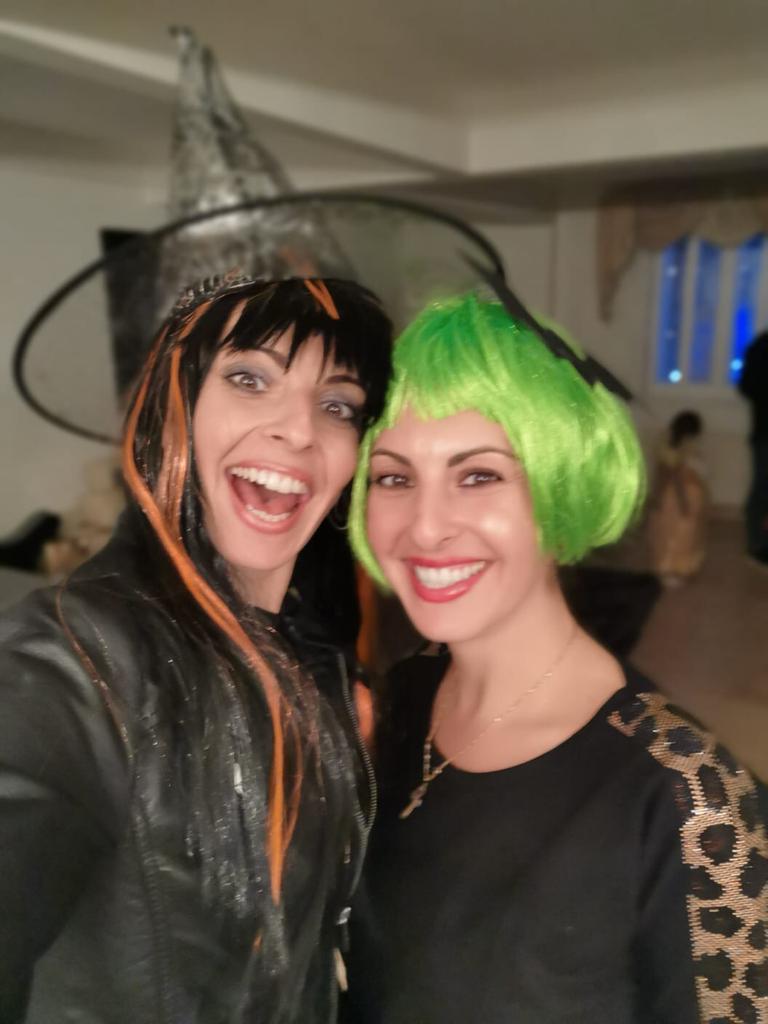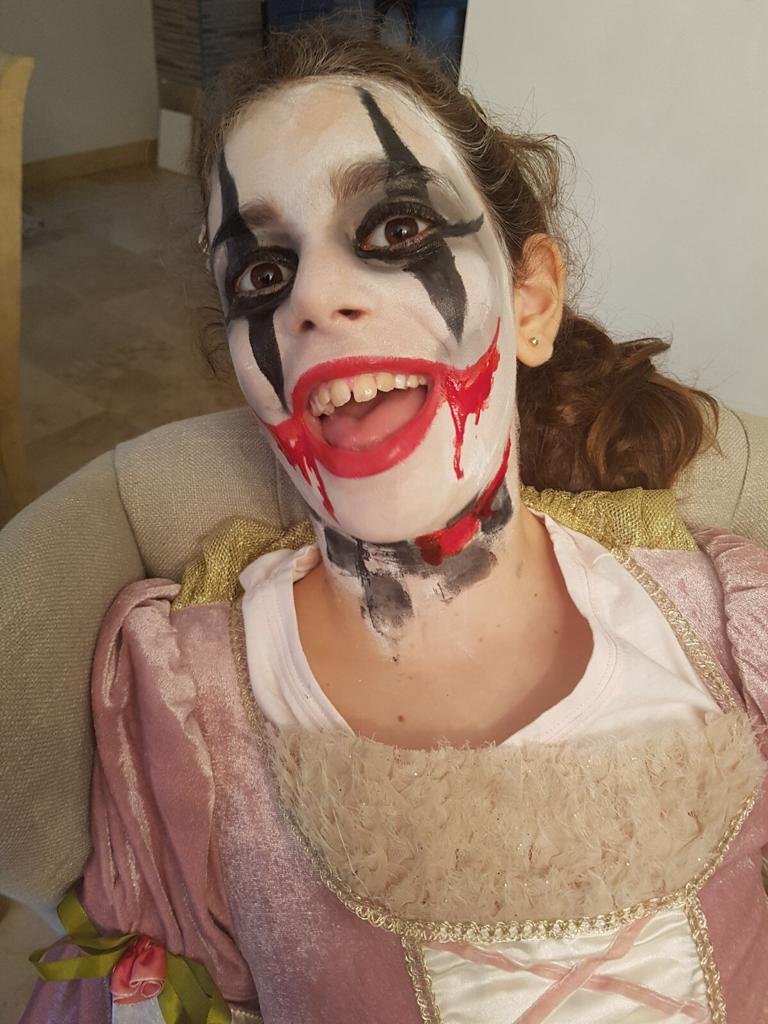 Hey it's that time of the year again, Halloween is back! but will we be doing trick or treating this October? This sucks for all kids who want to dress up and have fun out there!
With Covid still around, we have to be cautious and stay safe. No knocking on peoples doors, or getting too close, or even taking treats from cauldrons or baskets left on the door step.
So if we can't get out there and do our thing looking all Goulish' or 'Witchy' and  'Monstery' then……. who said you still can't go ahead, but this time you can do 'Halloween at home!'
Pandemic or not, let's keep the Halloween spirit alive!
You and your kids can still dress up! Why not you may ask. Pull out your saved out-fits from last year, but if your kids have out grown their dressing up gear, (unless you want to pass them on, or give them to charity), then do a bit of snipping and altering, so they can at least get into them, as torn is the in thing!
I remember using a

black bin bag

to dress up my kids. Slit an opening at the bottom of the bag so their heads can get through it and use some string or cord to tie it up in the middle.
White sheets

make good ghostly costumes. Throw over their head cut 2 holes for the eyes and a hole for the mouth and the additional bit is down to them to make the ghostly howling oooooohhh!!
Alternatively, you can 'Skype' or 'Zoom' relatives, gran parents, friends even and show off your fancy dress gear. Have some scary music in the back-ground like, 'Monster mash' or Michael Jackson's 'Thriller' and you are well away.
 SOME IDEAS! 'HALLOWEEN AT HOME!'
I thought it was quite appropriate to show this now, as I believe 'Halloween' will be spent at home this year for the majority of the families and who came to mind is….. my niece, with her lovely family.
They do the full works for Halloween, their garden gets transformed, like the dungeons of horror, but a kids version of course and there is no stopping her husband, as he is an avid Halloween addict, a big kid at heart.
Every year, every Halloween, he would transform his garden into a spectacular ghoulish setting and invite over all his kids cousins and aunties, who themselves dress up for the occasion!
Well there is no stopping him, with the help of his kids, 10, 12, and 14 years old, they dressed up and arranged spooky models, skeletons, ghosts, grave stones, bats and spiders, so you get that Halloween atmosphere and with a bit of covering music, pulls it all together! 
Here are some super shots of the whole family getting ready for Halloween. Starting off during the day setting up together and having loads of fun with Goulish themes.
This is last years Halloween, 2019, held in their back garden and the whole family joined in!
CLICK ON PICS TO GO BIG! ⇓
Halloween is an exciting occasion, not only for the kids but also for the adults, so go ahead and use a bit of imagination.
HERE'S A 'TREAT' FOR YOU!!!
Below is a short home made video of the final Halloween setting in their back garden. Everyone is joining in and the whole family and relatives are invited for the scary experience!!!
THIS IS WHAT HAPPENED BEFORE THE NIGHT SET IN!
Roundabout  October and the lead up to Halloween, the whole family kept an eagle eye on items that would fit into making a super scary setting.
Lighting was set up around their garden to light up all the spectres and graveyard props during the night making it more Halloweeny.
Here are some pictures to put you into the right mood!
Meanwhile my other nieces and their children, also got ready and had their home Halloween as well, before all the families finally joined up for the garden finale. This is what they were up to.
There are no rules, any fancy outfit goes, it's a fun time to simply dress up or down. To dress it up just do some spooky face painting. If your kids aren't into face painting and just want to show off their outfits and play on that, than that's cool too.
Witchery Witch didn't have face paints so she used her green eye shadow to cover her face up with! She even put together a witches outfit and it works quite well!
So there you go, you can make it quite easy, all you need is a little bit of that old magic and zap up some pretty spooky outfits!
Later on they had a pumpkin competition, on the best or unusual pumpkin carving! I am sure the adults dived in and had lots of fun in the process, although I am sure the kids won hands down. Well done all!
TO CONCLUDE!
There is still time to improvise and grab yourselves some essential items.. If you are keen to catch up, it's pretty easy. Pull out your kids costumes, failing that there is always the black bin bags and a bit of face painting.
All my nieces sent me some of their pictures on their take on Halloween and I thought to feature them in this post to give you some ideas and that it can be done to have Halloween at home!
You can have on hand some easy foods like, pizza or some hot-dogs, burgers or veggie meals, crisps or treats, even a spooky cake, or cup cakes! and with some beverages you can make it into a Halloween party.
AN ACTIVITY!
During the day you can go ahead to your local park and hide some treats, or print out some mini pumpkins, hide them here and there and when you go back with your kids, they can go hunting for the hidden item, when they find it, its theirs to keep or be rewarded

!
At home not wanting to go out, too cold for you then find yourself a spooky film to watch, as long as it's PG rated (parent guidance), get some popcorn together and cosy up to be spooked out!
Finally!
Have you thought of having fireworks! that would round off the evening with a BANG!
If you miss out, on this occasion then there's always next year. So 'HAPPY HALLOWEEN!'
Final, Final note!
I would love to see or hear how you guys got on, or if I have inspired you to go for it. So drop us a note, or pic. Good Luck!