What do you do with your kids at home? especially at a trying time when you have no choice but to entertain and find things to do, then I have a few suggestions for you.
Calm down, no need to get into panic mode, you can do this. Kids are very versatile and adaptable and if you find yourself stuck with your kids at home and need to keep them busy, then look no further I can give you some ideas in the right direction.
With the daily news on Covid 19 this can be quite worrying time for all of us, but we have to carry on for our kids and keep things as normal as possible. Once the novelty wears off from not going to school and your kids start to complain that its boring, we need to step in. You don't need to think, Oh no, kids at home! what do I do? I'm stuck for ideas!  Relax and lets get cracking!
In the meanwhile having stocked up on toilet rolls and kitchen towels, make sure you hold on to all those cardboard  inner tubes! As you can see below how versatile they are and with a little bit of imagination what else you can do with them and have a bit of fun!
Compose a list. Think of how to occupy their time productively and do something to break up the day. Vary your day and make it interesting. Sitting in front of the telly or playing on their Playstations, tablets or mobiles, can cause eye strain and in hand headaches. So let's devise a good mix and have a look at different activities you and your kids can do, in addition recycling your throw-outs and junks!
Exercise, work-out.               

You can stack them up, make sure they are the same size.

Dance routine.

Out-doors/Gardening.

Build a tall wall and keep going!

Baking/New recipes.

Reading together.

Write a story.

Do some number work.

Arts/Crafts. (Recycled junk)

Pamper day. Hairstyle, nails.

Clean together (sanitise your home)

Or create a ssssssnake! a very straight one, or a curly-wurly one!

Tidy up, making it fun.

Keep in touch.

Clean out.

Wash day.

Movie/Popcorn.

Photo album.
SO LET'S ELABORATE
Some of these points are self explanatory, but I will expand on what more you can do with each point.
EXERCISE/WORKOUT.
Its a new day its the morning and let's start off with a workout. First thing, switch on to YouTube and tune into now known as the nations PE teacher Joe Wicks workouts. He appears every morning live at 9am. They are about 30 minutes long. You can also checkout workouts for the younger kids that are shorter in length 5-15 minute slots.
Stay in your PJ's or wear something comfortable and get moving!
DANCE ROUTINE.
Pick a song or track your kids or both of you like and work out a dance to it, or check out some simple dance routines on YouTube like Line-dancing or Street-dancing, or simply shake it out!
OUTDOORS/GARDENING.
Get your wellies on put on a warm jacket, scarf, gloves and hat, but if the weather is kind to us put on a sun hat and sunscreen on the kids and venture outdoors for some fresh air and a good tidy up. Together you can pull out the weeds. Find tools that you can use to help dig them out. Prune your trees or large bushy plants. Cut them back. Collect all the cuttings and bag them up. Mow the grass so its presentable. Once you have neatened off everything you can have a picnic!
Have fun making a picnic hamper together. Sandwiches, Crisps, cut up some fresh fruit, dry fruits, biscuits and some juice to quench the little ones thirst.
How about cutting up some veggies too, carrots, cucumbers and tomatoes, as well as dried fruits, such as raisins and dried bananas to keep their energy up and it would be part of their daily 5 of fruit and veg.
BAKING/NEW RECIPES.
Cupcakes are fun to make, best part is to decorate them! If you can put together some simple icing or butter icing add some food colour and swirl it round and round and top them with sweets, chocolate buttons or jelly tots. Even fresh fruits, like cut strawberries or berries. You can be as inventive as you both like.
Knock out some pancakes and fill with something savoury, like grated cheese maybe sliced up ham or keep plain and add some honey. Roll up and dive in.
Pitta bread can be a base for mini pizza ideas. Gently heat them up in the toaster, not too well done, take them out and cover one side with tomato sauce, not the ketchup type, but pizza sauce, failing that cut up fresh tomatoes into slices cover one side of the pitta bread and top it with grated cheese. Cut up bell peppers (not the chillies type) and/or sweet corn or keep it plain and grill for a short while till the cheese has melted and voila! you have created a DIY home pizza with whatever you can find in the fridge and cupboard!
READING TOGETHER.
Find a favourite book of your kids, find a cosy place to sit and make it fun. Putting your acting skills to practice, put yourself into character and role play. Be creative become an actor, change your voice and turn the story around. Growling or squeaking low or high whatever suits the character. No book, then invent a story.
WRITE A STORY.
Set your kids a challenge. Let them make up a story. Write together. Not much to write about, then have the kids draw a picture then they could write about whats in the picture. They can decorate their story how they want to make it interesting. Like take something from the story and they can draw it in a repetitive way all around their story. Kids have a great imagination and leave them to it.
DO SOME NUMBER WORK.
Your kids are probably eating you dry out of snacks and anything they can get their hands on. So make it fun. Play shops, price up all items from fruit to snacks. Write up prices on a large sheet of paper or white board. Give them some money and have them work out what it would cost to buy 2 or 3 items. That way they are working with numbers adding or subtracting to see what they can afford.
With the younger ones if you have a till they can pretend to buy stuff. Use clothes buttons for money and get them to count up to 10 showing that amount of buttons. For 1 apple give 1 button. For 2 apples hand over 2 buttons, and so on.
Draw up large numbers, cut them out and place them all over the house, you call out the number and your kids would try and find them, if its hard then show or write the number so they can match it up. Has this sparked off any more ideas for you?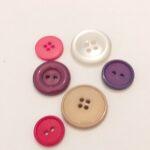 ARTS AND CRAFTS (RECYCLED JUNK)
Check out your throw outs and collect whatever you can find to make a fun activity.  Have a look at Julia's tips. (in a previous post) I suggest how you can make robots sticking different size boxes together and bottle or milk lids/tops for buttons or wheels. This can be expanded into making spaceships.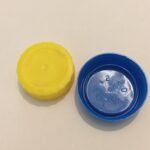 To stick things together, use anything you have at hand, like sticky tape, glue stick or PVA glue. No glue? then cut into the boxes and invert the other box into it. Also make holes in the boxes where you can push the bottle tops in for your robot/spaceship buttons etc.
Collect all your plastic water bottles or your empty toilet rolls and line them up, find a ball and do a makeshift skittle game. Number all your bottles or cardboard tubes and when they get knocked down you can add up for a score. (look below for inner tube ideas.)
PAMPER DAY (HAIRSTYLES AND NAILS)
Find hair clips different brushes, ribbons, hair-bands, hair gel, hair spray, get a good size mirror and start inventing cool hair styles.
Experiment with nail varnish, paint each nail a different colour or do little patterns on each nail.
How about tracing around your hands on paper and draw up a nail on each finger and draw patterns as samples until you find a design you like then you have a template to follow. The boys might like to have a go, they too can design their own templates and draw their heroes. This could be an Art project in itself!
What about the boys! you may ask, well draw up some styles for tattoos. Once a design is completed you can make a make-shift sleeve. Find an old pair of tights cut off one leg insert paper inside and draw the design, once completed pull over your boys arm. If you have washable felt tips use them to draw the sleeve on arm. The girls might like to do this too!
CLEANING UP AND TIDYING UP.
This could be a joint procedure. Work together to sanitise your house. Give your child a cloth or sponge and with antibacterial spray and go round together wiping down all surfaces. Have a good spruce up. Check out handles, knobs, keyboards, and surfaces, rails anything that may have finger prints on it. Dusting and sprucing up everything. Take a room each. Keep things tidy. Put things back in its place. Shoes together. Make up the beds together. Vacuum all the carpets. Set a challenge with the older kids. The younger ones like to copy cleaning, give them a mop or broom and they are off.
Also if you are having shopping delivered to you, remember to sanitise all your items with an antibacterial wipe or spray and wipe over all goods. Fresh veg and fruit to soak in soapy water or put into water with vinegar in it for about 20 minutes to kill of germs and any viruses even pesticides. Better still to peel all fruits. Like you sanitise your hands, the same applies to fresh produce.
KEEP IN TOUCH.
Make that phone call to family. Its good practice for your child to know how to compose themselves on the phone. Asking the right questions. Practice makes perfect. Like 'Hello, how are you?' or 'Just phoning to see if you are Ok' small talk. 'Whats the weather like there?' and could be Gran or Granddad, 'How are you Nana?' Do some face-timing, or video calls to friends and relatives, its a great way to communicate.
CLEAN OUT.
Open your kids wardrobe and pull out items of clothing that they have grown out of. Bag it up. Get them to help. Just rearranging their gear or having a good clean out is quite refreshing. 'Lets do this real quick' Pull out all the clothes and together fold and bag up clothes you don't need. Toys, books, games. Have a car boot sale or take to a charity shop when the time is right!
WASH DAY.
Lets do some washing today. This could be the theme of the day. Check out your linen basket. Wash whites together and colours together. Show your kids what clothes wash together. What liquids or powders to use. look at the dial and demo how to find the right wash. Once washing is done hang them out together. Pass pegs to each other. Show your child how to hang clothes up. This is quite challenging for their little hands and medium size hands too!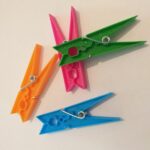 MOVIE/POPCORN.
Have a movie day, fry up some popcorn, or ready made, choose a film and make it a movie day. Put your favourite snacks out, make yourselves comfortable and simply loose yourself in your movie. A funny film helps lighten the load!
PHOTO ALBUM.
Where are all those snap shots or photos that you put away in a shoe box? Now as good as any time to do something with them. Separate the photos and put them in order of occasions, School, Holiday, baby, relatives and so on. Then stick them in a big photo Album.
You can also work together on a scrap-book. Each page will have an artefact or scrap, cinema ticket, a brochure, something of value for that page and dress it up. Like a memory page. You can make it look really cool. This could take some time to arrange, it may not be done overnight, so have breaks and catch up later.
Check out my other posts, where I demo how to make simple fun projects using what ever you find in your junk collection, keeping your kids busy and entertained.
TO CONCLUDE.
I have listed some ideas giving you an overview on a range of different activities you can do with your kids. Some may be easier than others to do, really depends on your kids concentration, what the weather's like and having the resources at hand.
I hope you can take what you can from the list above and its given you some ideas of your own, inspiring you to do something, but your take on it. So depending on your situation, here's happy hour, days or weeks at home with your kids! Lets all be more optimistic and just have some special time together and make it fun!
Check out some more things you can do with your cardboard inner tubes.
 Keep checking in as I will be posting some more ideas on what else
you can make with your junk and throw-outs. So watch this space!