Let's make fun, exploding rockets!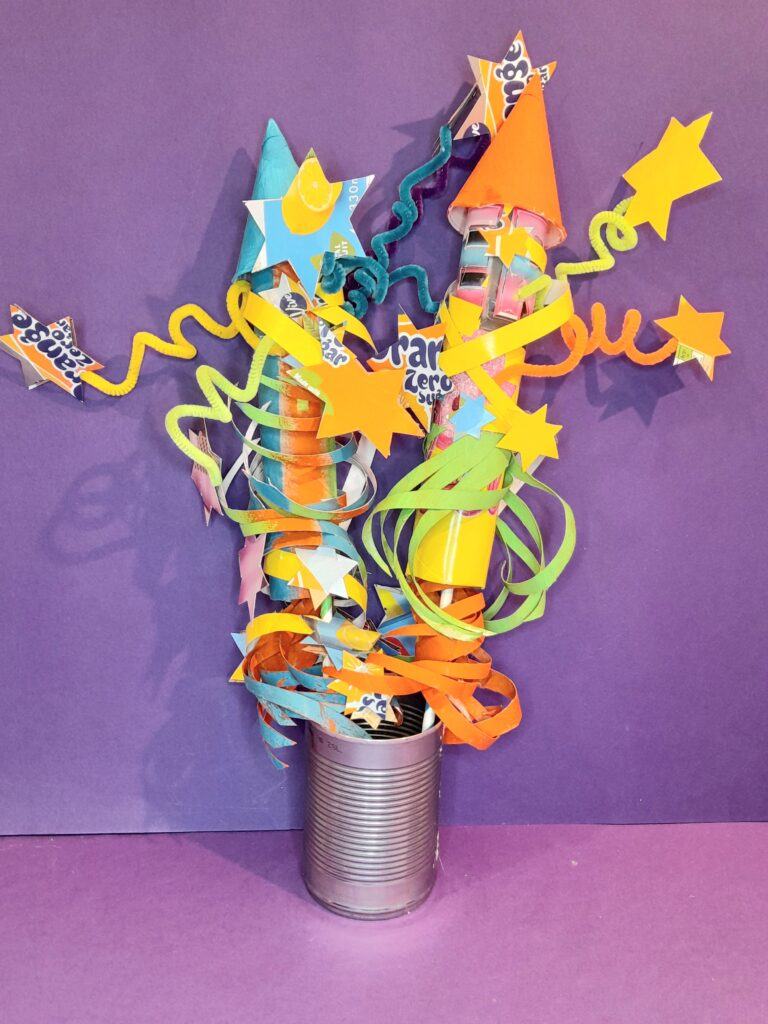 In this post, I am going to show you how to recycle colourful throw-outs and make paper fireworks!
So hold on to your inner tubes and some packaging!
Please do remember the 5th of November!
I would hear this song back in the day when every 5th of November it was sung! 'Please do remember the 5th of November…….Does that ring a bell with anyone?
LET'S CELEBRATE!
Yes, it's nearly bonfire night in the UK, where this particular date is annually celebrated! and in this post, I will show you how to make very simple paper fireworks!
WHAT IS BONFIRE NIGHT!
So what is bonfire night? let's roll back time to at least 400 years ago around 1605.
WHO IS GUY FAWKES?
When a catholic man called Guy Fawkes and a group of dissidents, devised a plot to blow up the house of lords with gunpowder.
WHY?
King James I, was a protestant ruler, and Guy Fawkes, a Catholic wanted to kill him, as he believed the Catholics were badly treated and he wanted a Catholic monarch.
JUST IN TIME!
The King was warned about this, through a note and Guy Fawkes was captured! He was found guarding 36 barrels of gunpowder and was executed horribly!
ANNUALLY ON THE 5TH OF NOVEMBER!
This happened on the 5th of November and to celebrate the failure of Guy Fawkes plot, every year on the 5th of November in the UK this is remembered and we have bonfire night with fireworks.
Here is a short video on the history of bonfire night and Guy Fawkes.
MY INTENTIONS!
Within this post, we are going to make paper fireworks or two from your recycled junk!
I am looking to make a rocket with sparks, swirls, and twirls. As if rotating swooshing off into the dark sky!
LET'S VISUALIZE!
This will be a very straightforward project and quite fun for your kids to do. You just need a bit of imagination and try to capture the blasting off, of a rocket!
FIND PATTERNED OR COLOURED!
You will need to look for colourful throw-outs that you can cut and add to your rocket-making.
YOUR CHOICE!
There will be lots of parts to glue on and paint, and as always you can follow the way I have shown you or you can leave out especially for the younger kids the parts that may be a bit hard for them to do!
HERE ARE A CHOICE OF RESOURCES!
A colourful paper bag.

Colourful packaging.

2 long cardboard inner tubes.

4-5 smaller inner tubes.

Bright coloured acrylic paints.

Med/large paintbrushes.
Hot glue gun/waxes.

Colourful pipe cleaners.

Colourful straws or a bit of stiff card for the rocket stick.

Pencil/broad marker pen.

Cones or make cones.

Double sided tape/sellotape.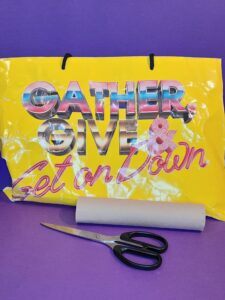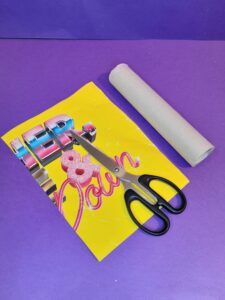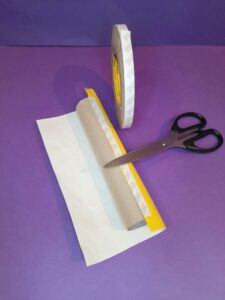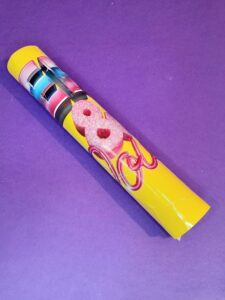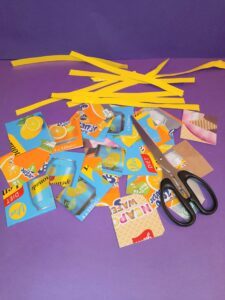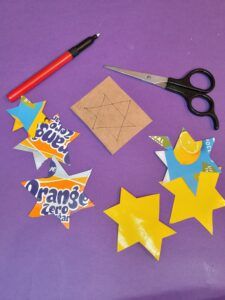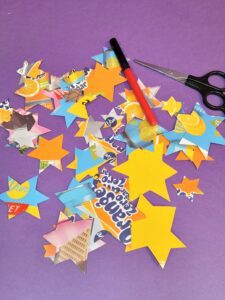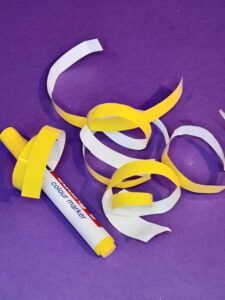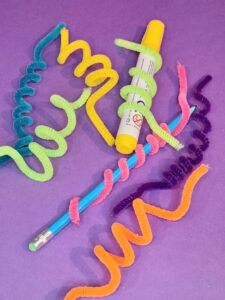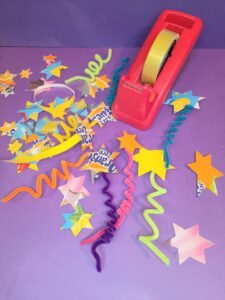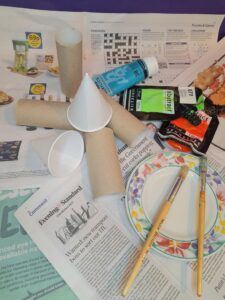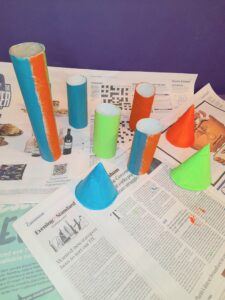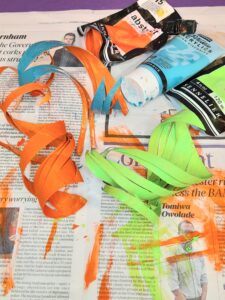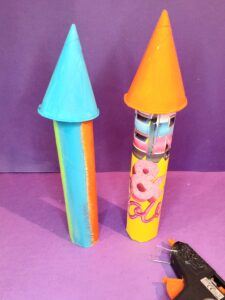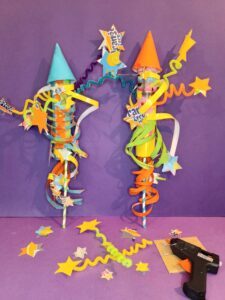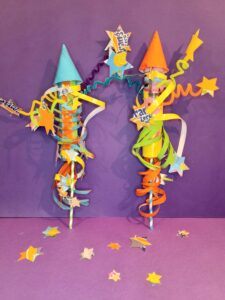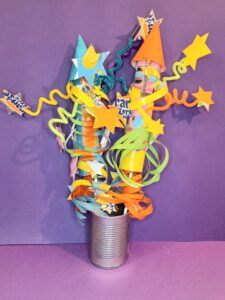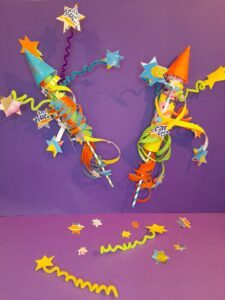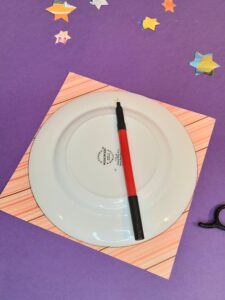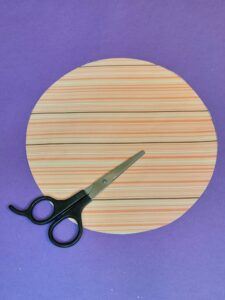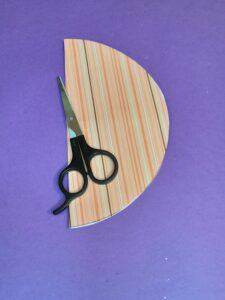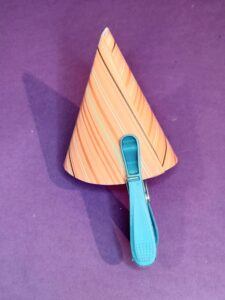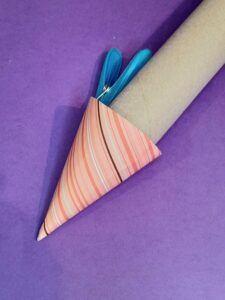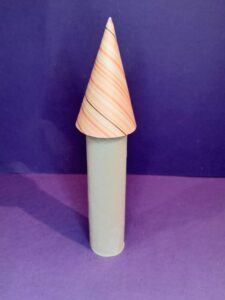 How did you find this project? I like to break some barriers and push projects as far as I can., especially when using recycled throw-outs.
A SUGGESTION!
If all the curly wurly parts are too complex for the younger kids to do, then you can leave that bit out.
SOME TIPS!
I gathered as many resources as I thought might come in handy for this project.
WHAT RESOURCES?
The main resources will be colourful carrier bag, I just happened to have, inner tubes, and any colourful packaging.
Organize all your resources.
NO PIPE CLEANERS?
If you don't have pipe cleaners, then you can use heavy coloured papers or cards and cut these into strips.
Once you have your strips you can wind them around the pencil or marker to get that curl.
    BE ORGANIZED!
Cut all the packaging into parts to be your stars and then draw up small to large stars.
DRAW STARS!
I didn't have a star template to hand but instead drew a triangle and an upside-down triangle to make a 6-pointed star.
Or if you like you can draw up freehand a 5-pointed star.
PAINT FREE!
Use disposable gloves when painting as this can get a bit messy.
Leave all painted tubes to dry before gluing them on.
COVER AREA!
When you start painting cover your area with some newspaper to protect the surface.
    

DESIGN ROCKET!
Before gluing parts on, hold them against the tube to see if they look good, there then glue them on.
  MAKE CONES!
I have little disposable cones, if you haven't anything like this, simply follow the example in the image carousel to make one of your own.
STRAW OR CARD?
I used one straw as the rocket stick, if you don't have any then as an option you can cut a strip of hard cardboard as an alternative.  
Resources and great rocket ideas!
Are you looking for some more rocket inspiration and fun projects to do with your kids?
Then look no further you can find just the right resources to help make or embellish your rockets at 'Baker Ross!'
CHECKOUT THESE FUN ROCKETS!
Jump in and see what else they have to offer for your kids to do for bonfire night, even good old Guy Fawkes!
How about some creative, well-made rocket games, that will entertain and keep your kids busy? Check out KIDLY UK!
WHACKING HAMMER GAME!
Below the whacking hammer game is a great way for your kids to work on aim, focus and use fine motor skills, hand, and eye coordination! Suitable from 18 months-
UNDERSTANDING AND FUN!
Hammer those astronauts down, bang, bang, bang! Then slide the door to get them out again! This is also a nice piece to grace anyone's bedroom!
SILVER MAGNETIC ROCKET!
How about a silver magnetic rocket? This is a great wooden stacking toy for your kids to take apart and put back together again! Suitable from 2 years-
BLOCK BUILDING!
In the middle of the rocket, is a little man that will help guide loading up the five different sections that are held together with magnets!
Another nice piece to display, instead of packing away!
GREAT TOYS!
Both toys have 5-star ratings and are a great way for your kids to have fun or act out the launching and flying of these super easy robust rockets! 
Hey there, when you click on links in this post and you make a purchase, I may earn a small commission that l can use towards resources (other than throw-outs) for project making within my website😀
TO CONCLUDE!
Within this post, I have shown you how to make a couple of exploding paper firework rockets!
THROW OUTS!
I tried to make use of whatever throw-outs I could find, especially any coloured papers or packaging that I could use within this project.
TUBES!
Inner tubes are always in abundance, so hold on to them, and always keep an eye on anything else that could be of use.
DIFFERENT TYPES OF ROCKETS!
Instead of a simple typical-looking rocket, I show you how to add extra parts to make it look more like the rockets have come alive and are blasting off!
FUN PROJECTS!
So get cracking as bonfire night is nearly upon us and this would be a firey fun project to have you and your kids' craft together and make a night of it!
DISPLAY ROCKETS!
Just think, these rockets would look fabulous hung up within some netting, if you do anything with a firework theme!
FINAL NOTE!
Here's wishing you a brilliant exploding, sparkling 5th of November and happy crafting!