Remember the story of the three little pigs and the big bad wolf! How do we tell this story and entertain the kids? How about in motion. These little pigs are going to do a runner. Before I carry on let's remind ourselves how the story goes.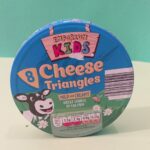 Now we have got that out of the way, let's begin. How are we going to interpret this? Imagine the three little pigs are having to run to escape the the jaws of the big bad wolf, So what's the way we can show this?
I dived deep into my black bin liner and searched deep in rummaging through my throw outs, until I found something that could work. I came across this, a circular tub that holds 8 triangular cheese slices. This would make a super roller, when stood upright and pushed, it moves really fast! The next question is how do we turn this into a pig?
Remember we want to make three little pigs out of junk, a big bad wolf, and three houses, so you will need to gather all the necessary throw outs that you can find.
Below I have put together a quick run through of how to create your models. It's pretty straight forward check it out as many times as you want. See below the list of items you will require, but you can improvise according to what you have available. So let's get going!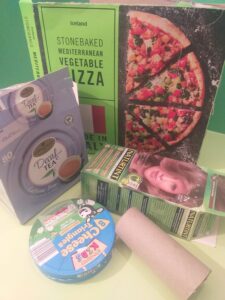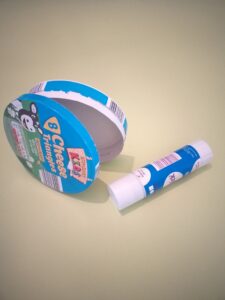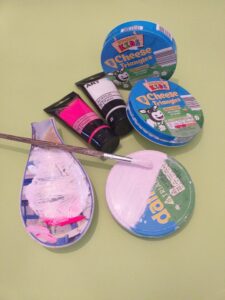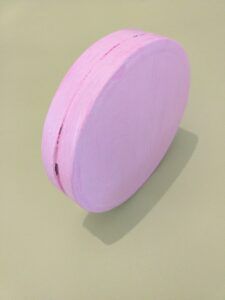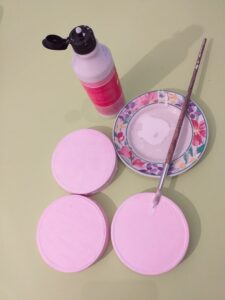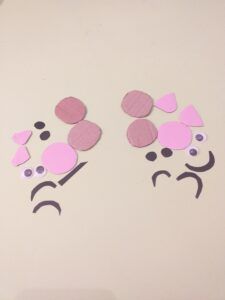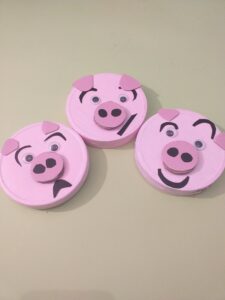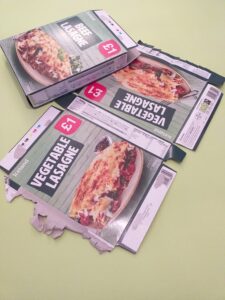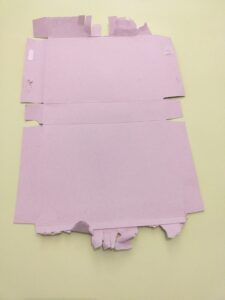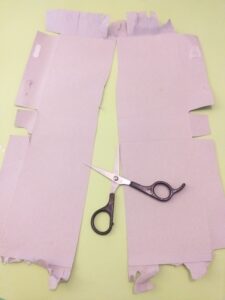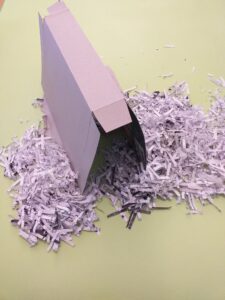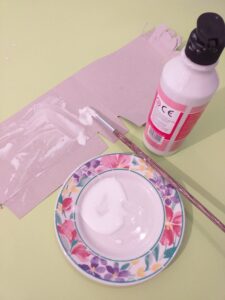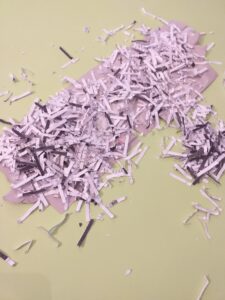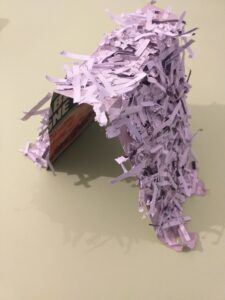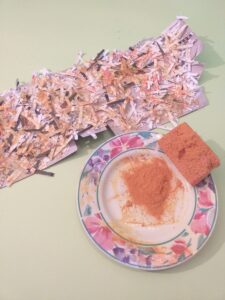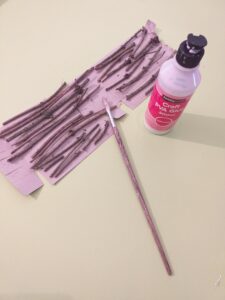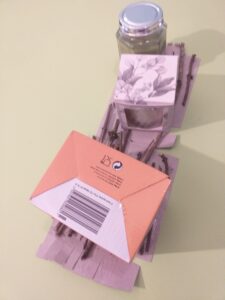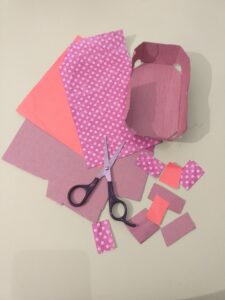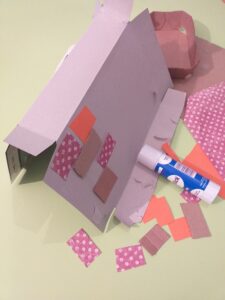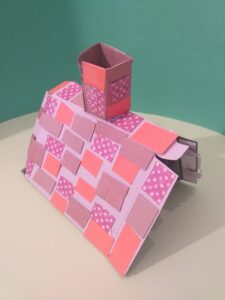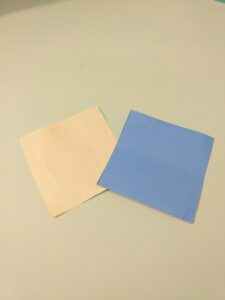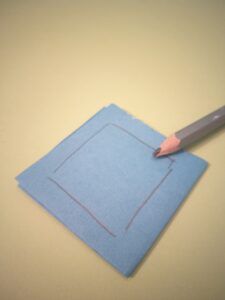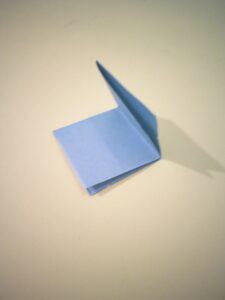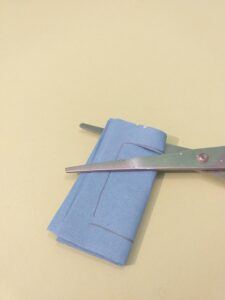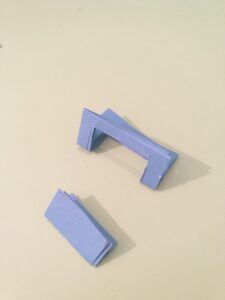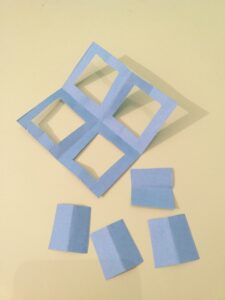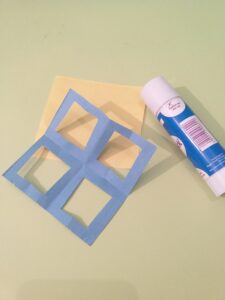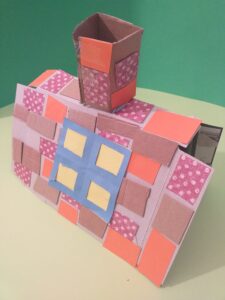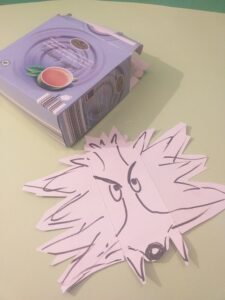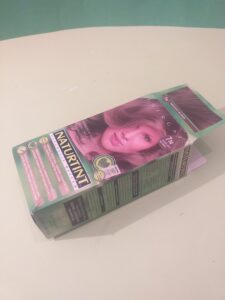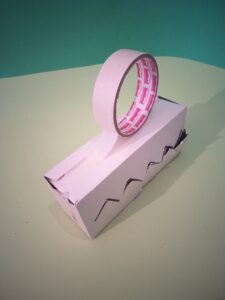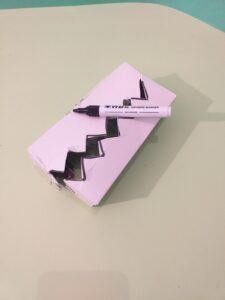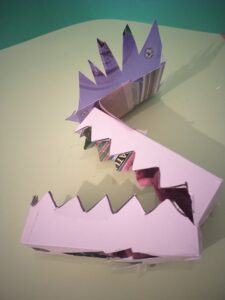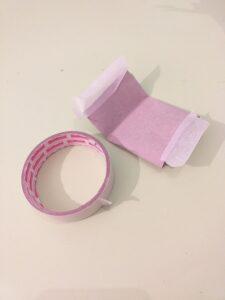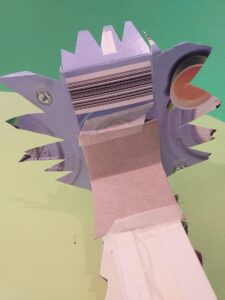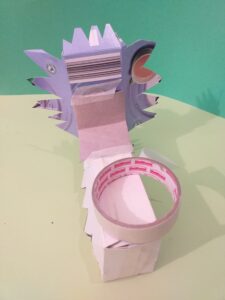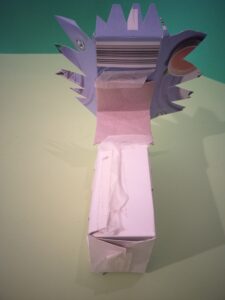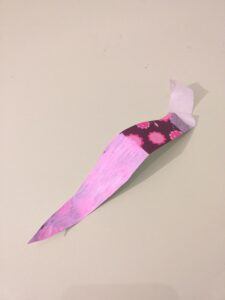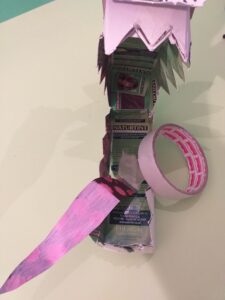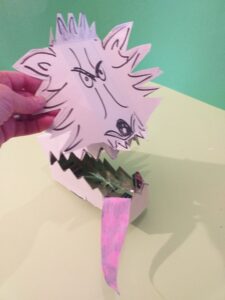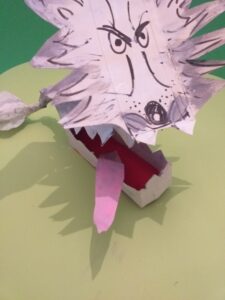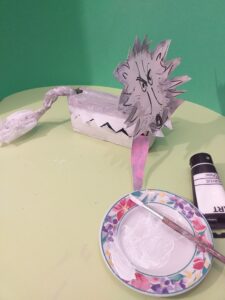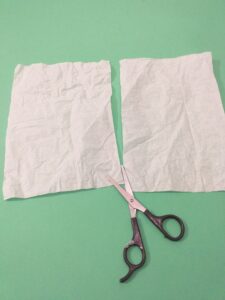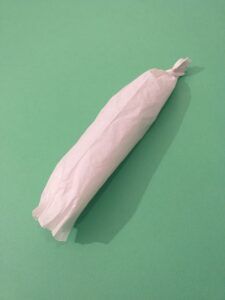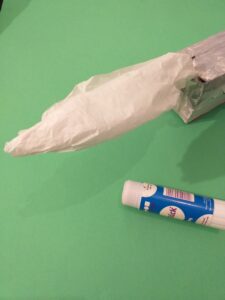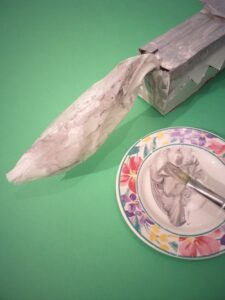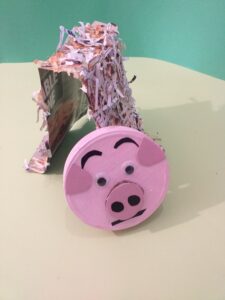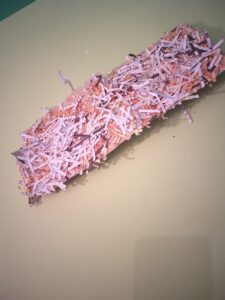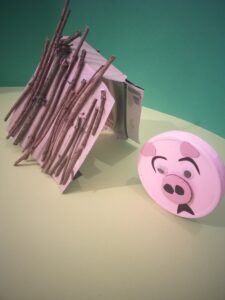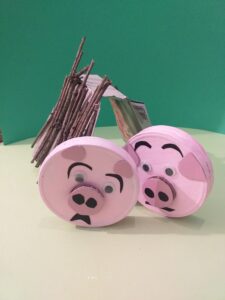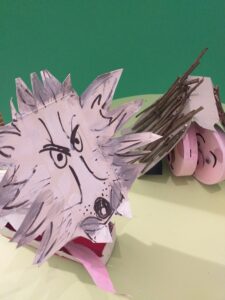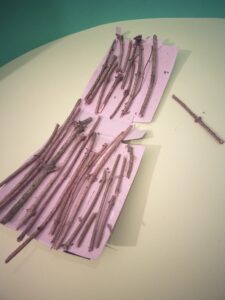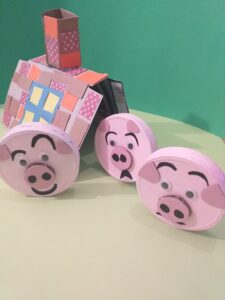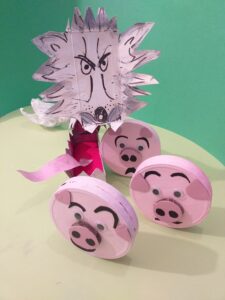 If the packaging is too big, then cut them in half. If you don't have shredded paper, cut up newspaper or wrapping paper into strips to imitate hay.
If you don't have twigs, cut up card into long strips as an alternative.
As a rough guide here is an outline of the wolfs face you can use as and example. Alternatively you can have a look on line and find something you would prefer. This is my take on it.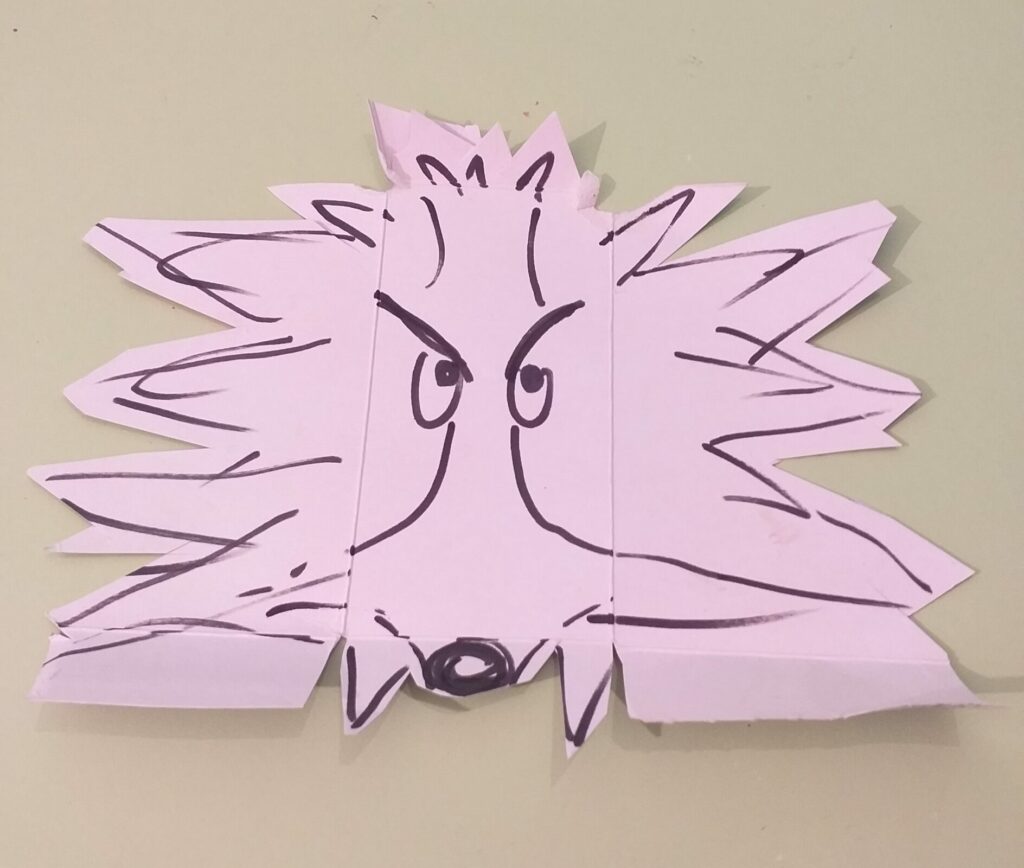 WHAT YOU NEED.
3 circular tubs.                                             For the three pigs.
2 – 3 pizza/lasagne boxes.                      For the three houses.
1 tea-bag box.                                              For wolfs head.
1 oblong box, hair dye shape.                 For wolfs body.
Some shredded paper.                              For hay house.
Some twigs from garden.                         For stick house.
Bricked coloured papers.                         For brick house.
2 coloured papers 10.5x10cms               For window.
Long piece of paper 19x4cms.                For tongue.
White tissue paper. A4 size                      For tail.
Long red paper 17x5cms                           For inside mouth. ( size of box)
6 googley eyes.                                             For three pigs.
Card 16x9cms                                                For chimney.
Black card/plastic.                                      For mouth/nostrils/brows
Pink card/cardboard.                                 For snout and to elevate. 
More pink card..                                             For ears.
 White, pink, black acrylic paints.           For pigs and wolf.
~~~~~~~~~~~~~~~~~~~~~~~~~~~~~~~~~~~~~~~~~~~~~~~~~~~~~~~~~
Scissors,       PVA glue,       Glue stick.       Brushes,
 Yellow paint      or turmeric powder.     Pencil.    Blu tack.
Black felt tip pen.      Masking tape./sticky tape.
~~~~~~~~~~~~~~~~~~~~~~~~~~~~~~~~~~~~~~~~~~~~~~~~~~~~~~~~~
TAKE NOTE.
Experiment with the black card to make different eyebrow shapes and mouth shapes. Once you have cut different styles have a play about, before sticking to achieve the desired look. 
When cutting out the snout, use a round shape to trace around before cutting out. The additional card is to add depth to the snout when stuck underneath the pink snout. Then you can stick on the nostrils.
Make sure the ears are inside the circle, so when you roll it they don't get in the way.
Fold the piece of card for the chimney into 4 sections, crease and fold to make the 3 dimensional shape, secure with tape and stick on bricks. Attache it onto the top of brick house with Blu tack (sticky rubber) press hard and it will adhere quite well.
To finalise, your enthusiasm, in the story telling use different voices for each pigs, and a deep growling voice for the big bad wolf
Once you have created all your models, have another look at the story to remind you how its goes and you are good to go.
(Take a look at the

update

below, I show my way of telling the story, so enjoy!)
Make it fun, the making does take longer than the story, but that is an activity in itself. So before we round off, do you know what the moral of the story is?
Basically hard work and dedication will always pay off. The first two pigs finished off their homes quickly, to have more free time and have fun. Whereas the third pig, took his time to build a sturdy strong house, which in the end benefited them all, saying good bye to the big bad wolf!
TO CONCLUDE.
Check out all your packaging and choose the right shape and sizes that would make good models. Following my interpretation above create your three little pigs and the big bad wolf. Keep to the traditional story line and act out the fairy tale to your hearts content!
I'd say the story is great for the younger ones, about 2 – 5 years old. The making is a project in itself and can be aimed at older kids. Some of the making of the models may need adult support or guidance, though you can make this as easy or as hard as you want.

All in all this is quite versatile project and 2 – 8 year old can give it a go and you can oversee it! So let's have fun!!!
Here is an update, due to the pandemic in 2020 with covid 19 and children having to do some home learning.
Our job as educators, is to support our children and provide them with some story telling and nursery rhymes to keep them on board and support them in their learning.
I thought this would be an opportunity to include this video of me, using the props I made for the '3 ltttle pigs and the big bad wolf' as shown above in our craft project.
So take a look it is my interpretation of the story!