We all know that Kid's like to make a noise, whether it's banging a pencil on the table, or just tapping away on odd shapes and toys, it's what they like to do.
I am sure at some point, you have been asked to help your kids make some kind of musical instrument that makes a sound.
Well, we shall look at this and see if we can make musical instruments out of junk too!
Before I go ahead and make some suggestions, this

amazing

short

video

fell into my hands and I would like to share it, with you. it's shows how this community in Cateura, Paraguay,  live on land filled dumping grounds, they earn their living by retrieving junk from rubbish, that can be recycled and made use of. They are know as the garbage workers.
An enviromental  engineer Favio Chavez, saw children living around this rubbish dump were in great poverty,  he wanted to help them, so he started up a musical school, but these children couldn't afford to buy instruments, a violin would cost more than a house.
What happened next was incredible. An woodcutter, managed to make musical instruments out of junk! He was given violin template and he managed to cut, carve and make a violins out of trash. Then he would make drums, guitars, double base the same, all out of throw-outs!
He would make violins, out of oven trays, drums from oil barrels, saxophones and trumpets from drain pipes, the drum skins out of x-ray plates and guitars out of dessert tins.
Here is the 'Recycled harmonic orchestra'
These are hidden children, that nobody knew even existed, then they were put on stage for the world to hear their amazing beautiful music made from trash. The discovery is overwhelming, that's why this documentary was made.
So let's take a deep breath keeping what's possible, although we will need to consider what we can get our hands on and it will be from our humble throw outs.
What we can look at are these musical instruments :-
Having looked at your throw outs, and of course what your child would like to make. Decide what resources you also have on hand.
Check out examples of these instruments on-line so you have something to look at. Then go for it.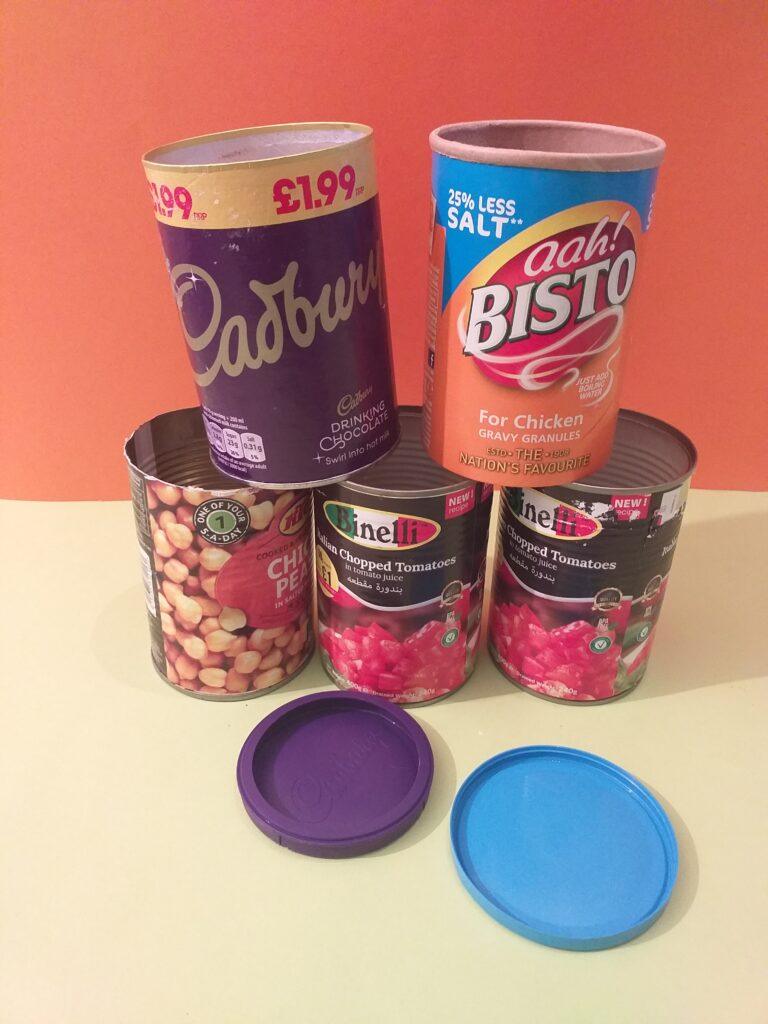 I gathered all the tins or similar shapes together, and cleaned them up. These would make excellent drums.  All I needed now, was something I could cover or stretch over them with, that would make a bouncy drum like noise when you bang on it. What came to mind, was some balloons I had saved and got to work.
Resources.
1 – 5 empty tins, or containers.
Balloons, (smaller the better, the more you stretch the better the sound.)
Coloured papers. 10.5x26cms. (optional)
Embellishments. (optional)
2 rubber ended pencils. (make good bouncy noise.)
Double sided tape.
Sellotape. (sticky tape)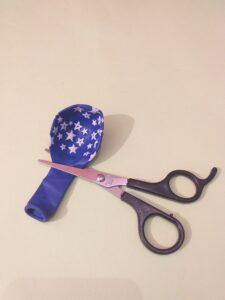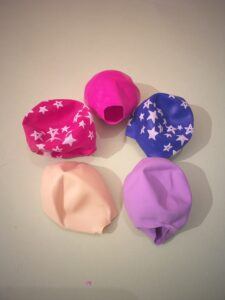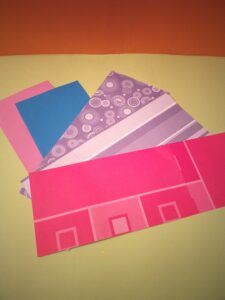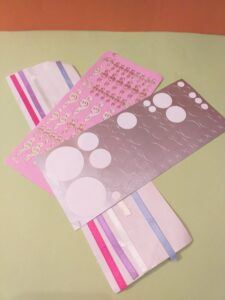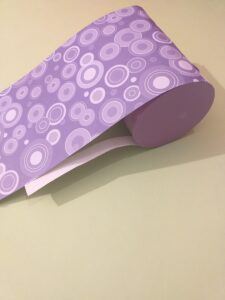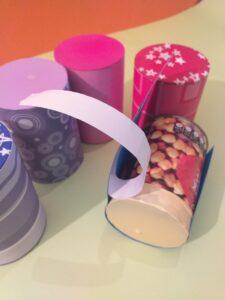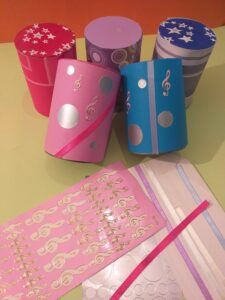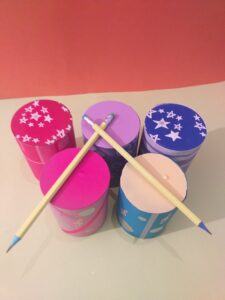 Maracas made out of empty plastic bottles!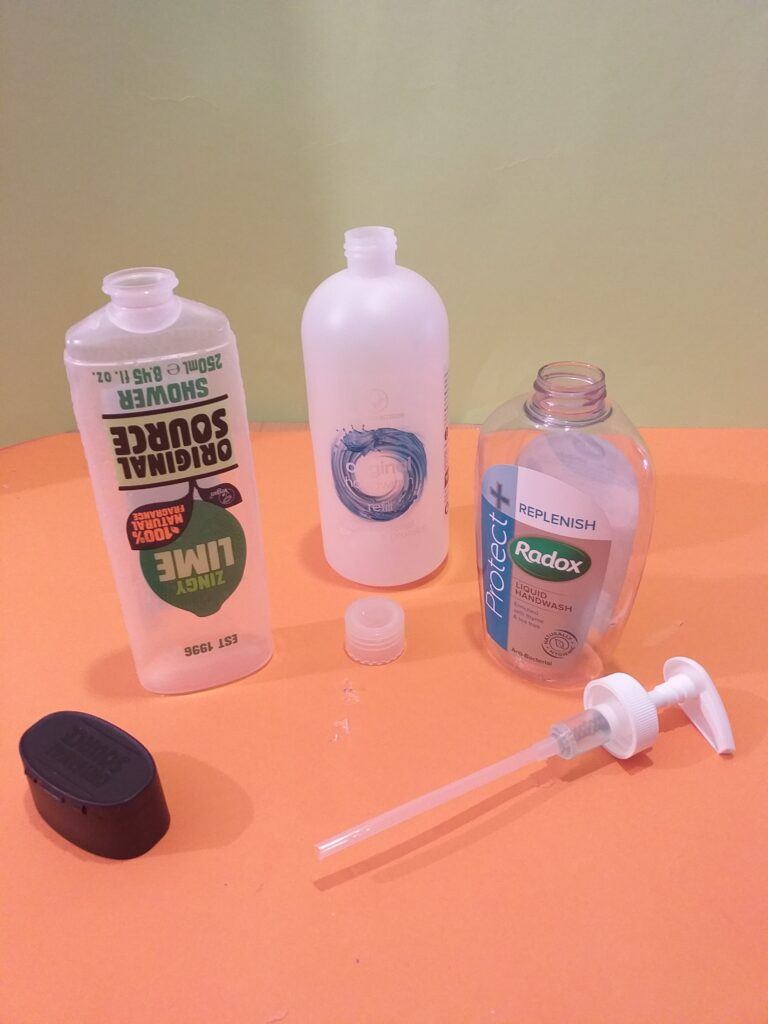 I found empty refill plastic bottles and there's quite a few to choose from. I went for a rounded type, which ever ones you choose from, you can get the same sound effects, but the extended handle completes the maracas look.
These are much more easier to make. You can finish them off with some colourful stickers.
Resources.
2 of the same bottles.
1 cling film inner tube.(this is thinner in dimension)
Embellishments.
A funnel.
2 tbsp of rice. (1 tsp per bottle, rice makes a good tapping sound)
2 pennies or 2 buttons to seal the bottle openings.
Glue gun. (hot wax)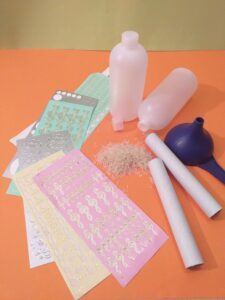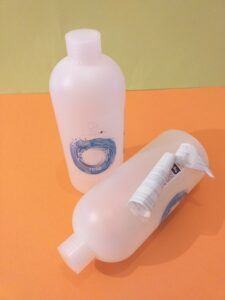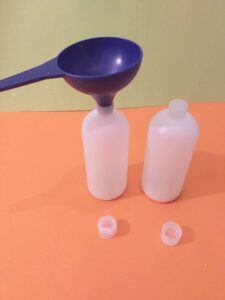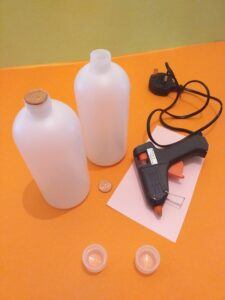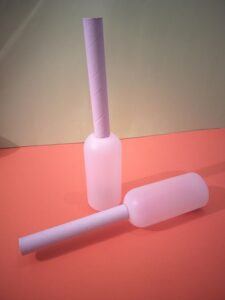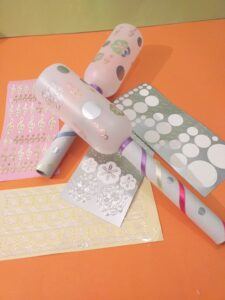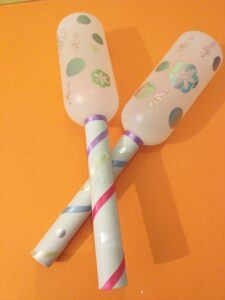 Guitars made out of tissue boxes!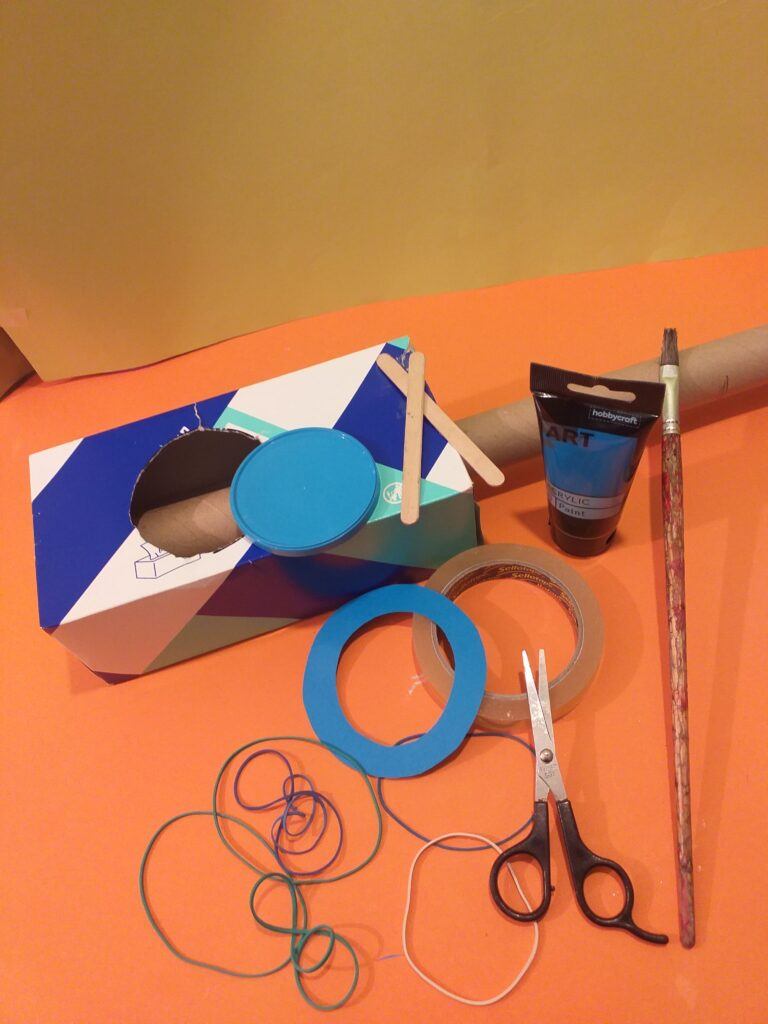 Easy to make. As you can see I am ahead of myself here. I kept a smallish tissue box, thinking one day I would use it in one way or another.
This will be a basic version of a guitar. There are just  few resources require. The underside of the box has been covered up, as it was the original hole but the wrong shape. See below for resources.
Resources!
Small tissue box.
1 Long wrapping up paper inner tube.
5 lolly sticks.
6 colourful bottle tops.
6 elastic bands.
Sellotape (use this as a template to cut out a ring, to tidy up hole.)
Coloured paper, to cut out circular ring.
Acrylic paint. (your choice of colour.)
Hot glue gun / scissors.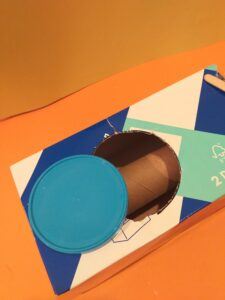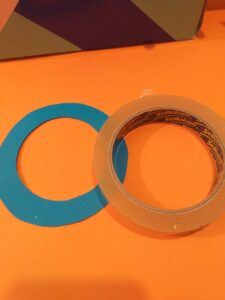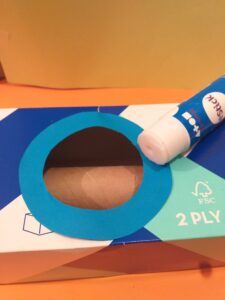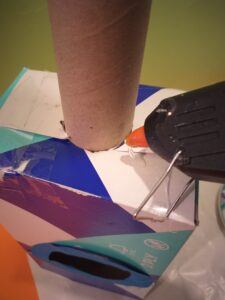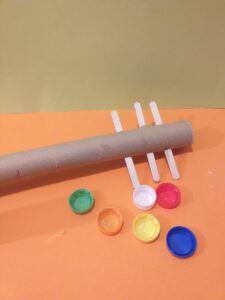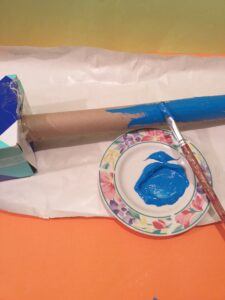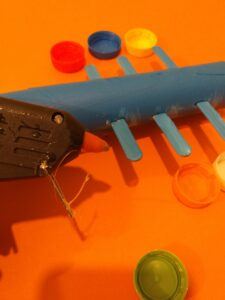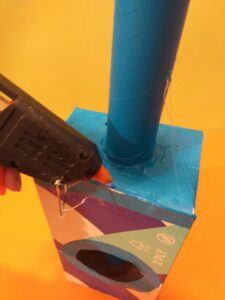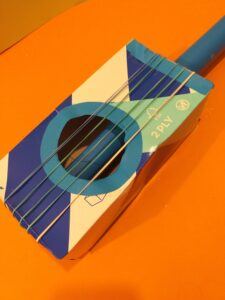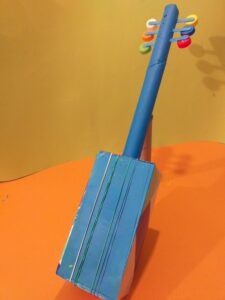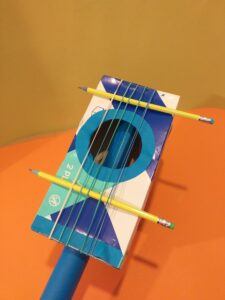 This looks more like a guitar!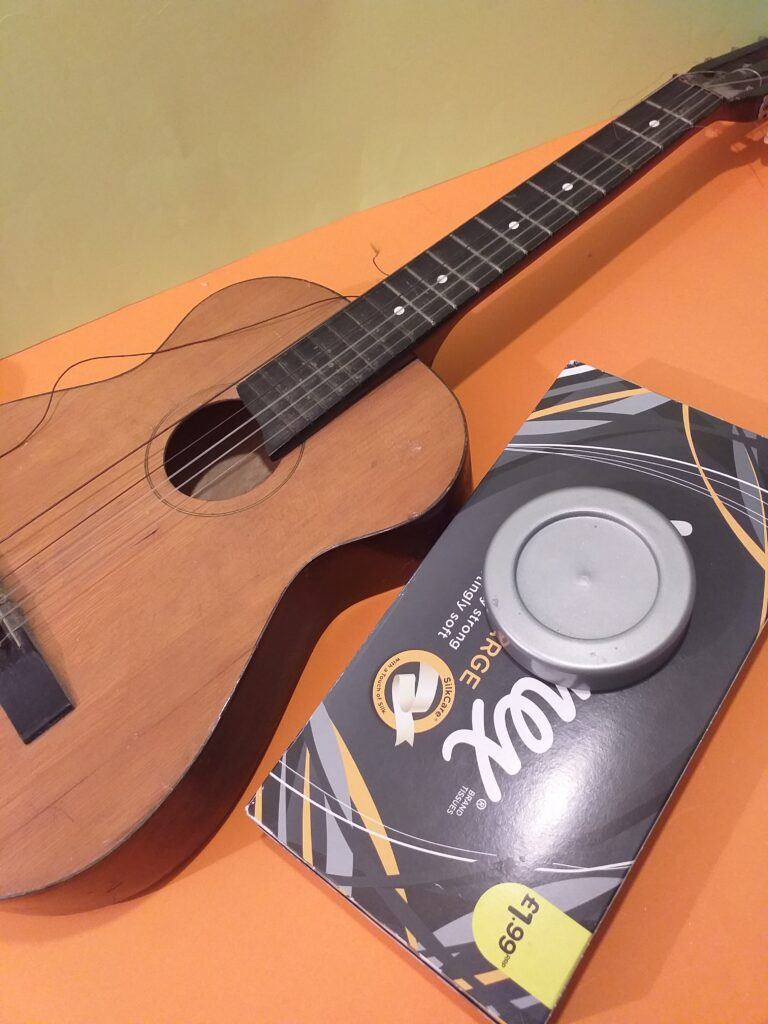 A bit more advanced model is a larger guitar, our final musical instrument.
A Spanish guitar a bit worn, is shown as an example and I will  use available throw-outs to build up the tissue box, progressing from the basic model shown above.
Resources.
1 large tissue box.
Spare wrapping up paper.
Wrapping up paper inner tube.
Cut up card to size, to cover oval hole.
6 buttons.
Glue gun/Glue stick
Sissors/Stanley knife.
6 elastic bands.
Sticky tape Sellotape.
PVA glue/brush
Embellishments.(optional) strips of coloured paper (6x18cms) cut to size.
8 toilet cardboard inner tubes.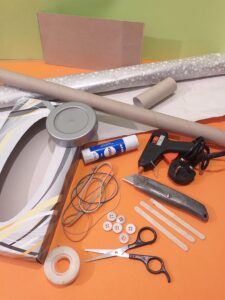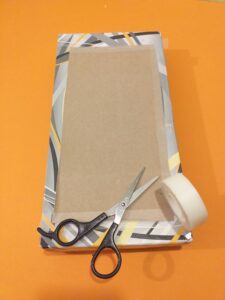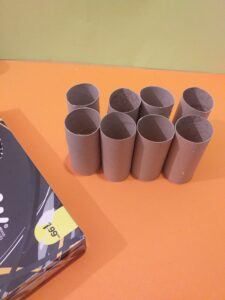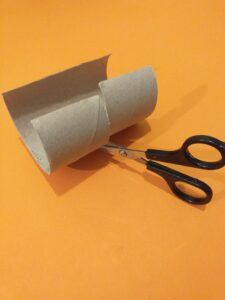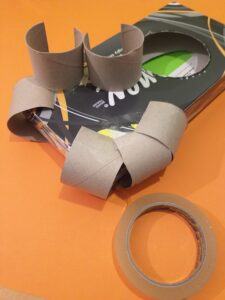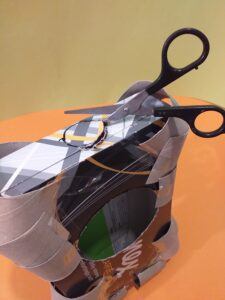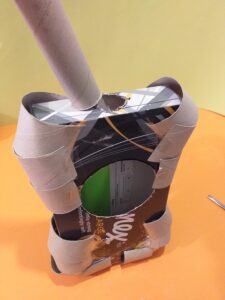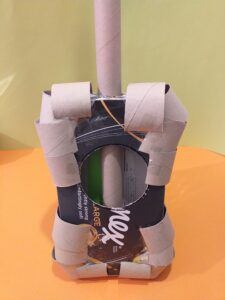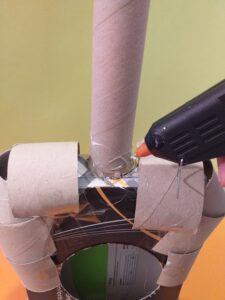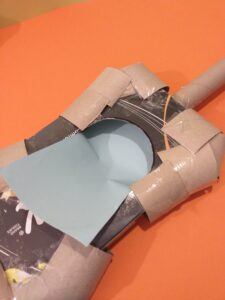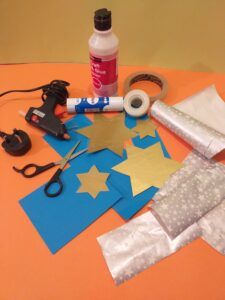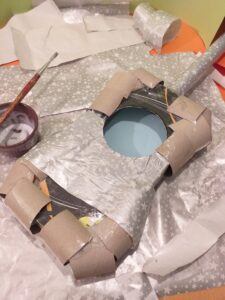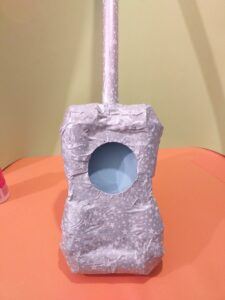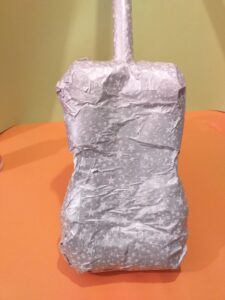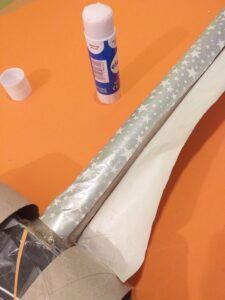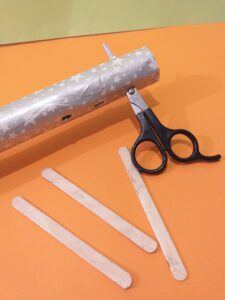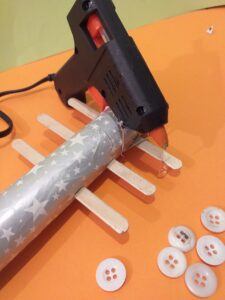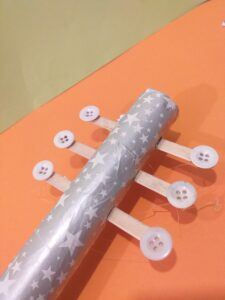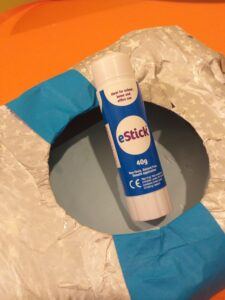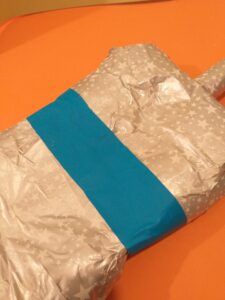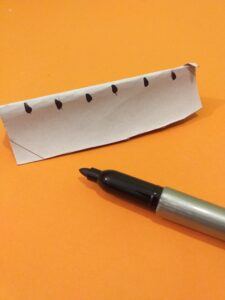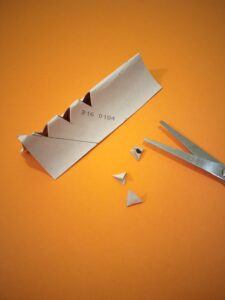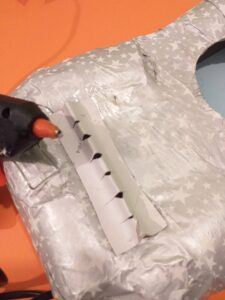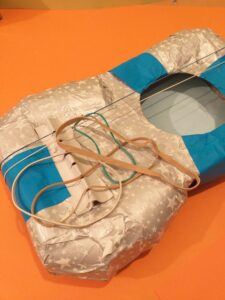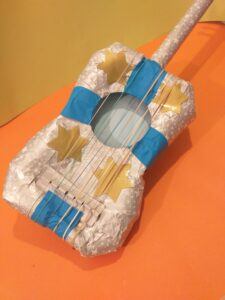 To Conclude!
So there you have it 4 different musical instruments made out of junk!  Of course you can choose which ones you prefer to do.
I have only extended the last guitar to make it more challenging for the older kids.
Before I finalise this project, I recorded the sounds all the instruments make, I hasten to ask that they are not as terrific sounding as the Recycled  orchestra, but we had a go!
Update! 
A close friend of mine, sent me this wonderful picture of her baby boy showing his musical ability whilst strumming the D.I.Y guitar. How super cool is that!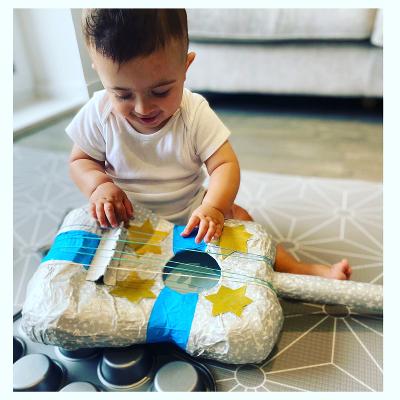 Goes to show even at 11 months a baby can have great fun and joy, exploring all his senses, It's visual, colourful with shapes, (vision) he can make funny sounds (hearing) when he plucks the elastic bands. with his little fingers. (touch). So there is no age limit!