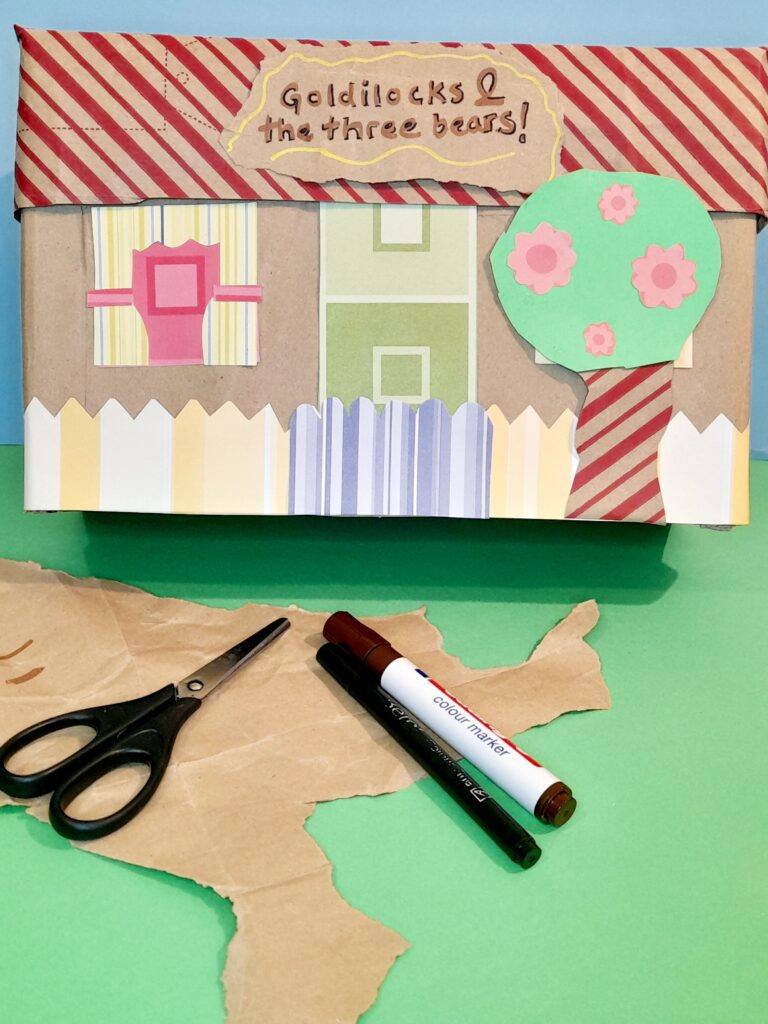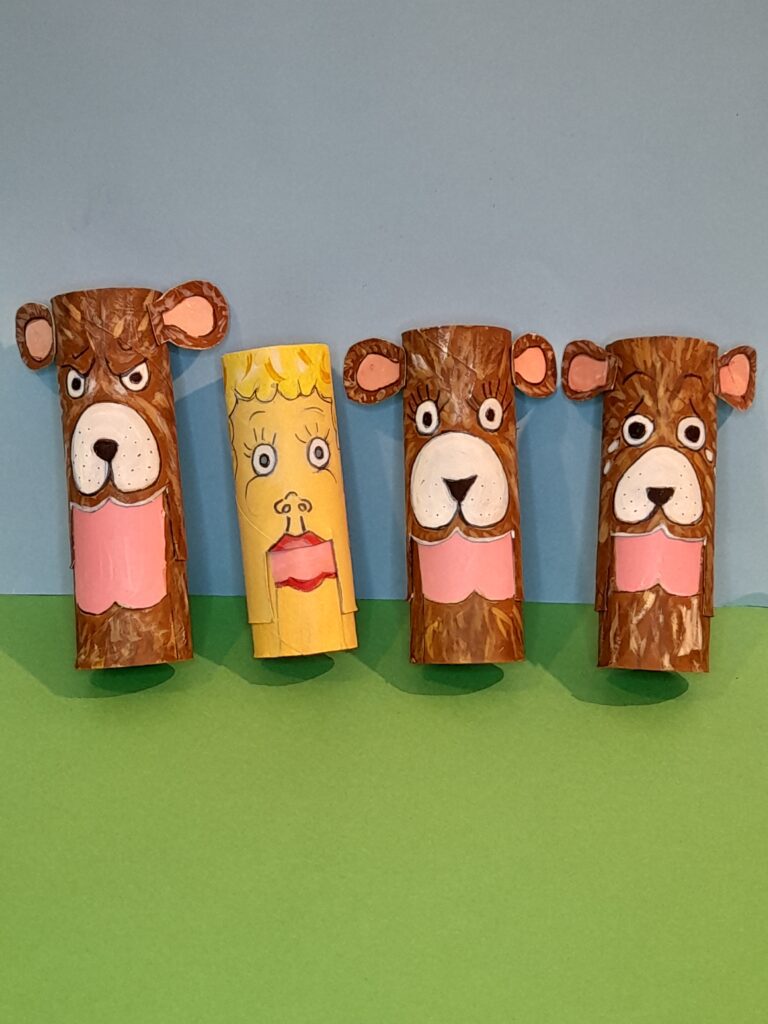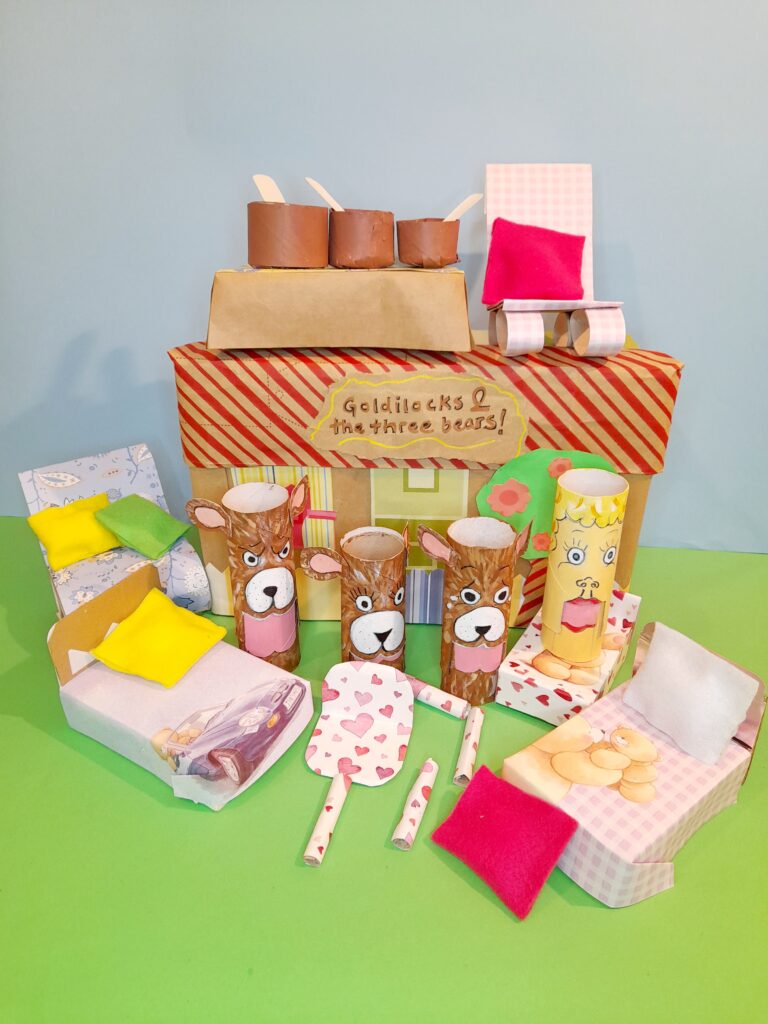 Goldilocks and the three bears shoebox stories!
Have you ever thought of crafting your own favourite nursery story, with a shoe box and some cardboard inner tubes?
Such a great project to do with your kids over the long holidays!
In this post I shall show you how to craft
Goldilocks and the Three Bears

 as one of many shoebox stories, so read on!
With all these kids' tech gadgets, singing, and light-bursting toys that are currently around for kids, have you ever asked yourself whatever happened to our ordinary down-to-earth reading books?
The question is "What do you do with your kids over the school holidays?"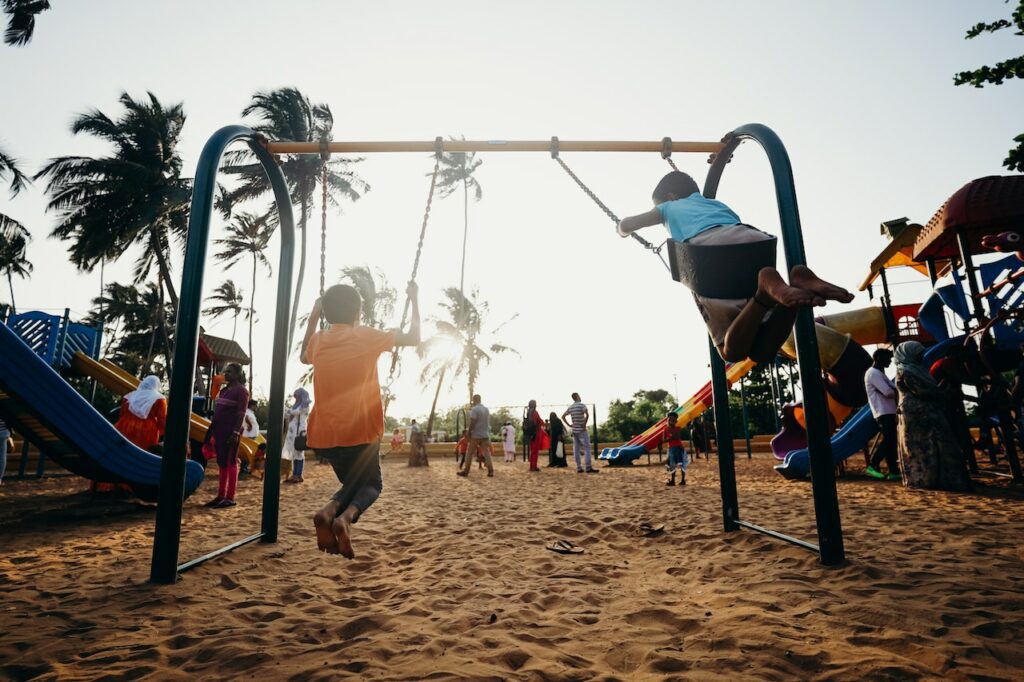 OUTDOORS!
Making arrangements to go out to the local park, or an event within a park. Use the kid's park activities, slides, swings roundabouts, and let them wear off some of that energy.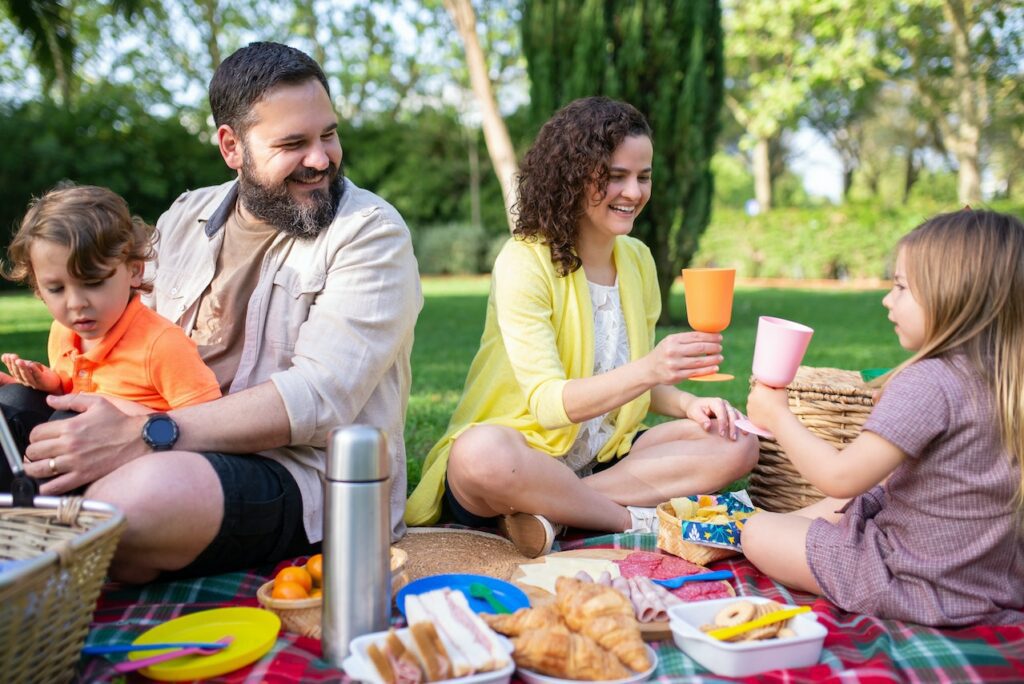 PICNIC TIME!
Choose and child-friendly park, and meet up with friends and their kids. Pack a fun picnic not too far from kids' toilets and restaurants for top-up.
LESS SCREEN TIME!
Well, there's watching the TV, and we know too much of this can't really be good for their eyes!
DIFFERENT SCENE!
Getting plenty of fresh air and experiencing the outside a bit more, is fundamental for your kids' development and social interaction.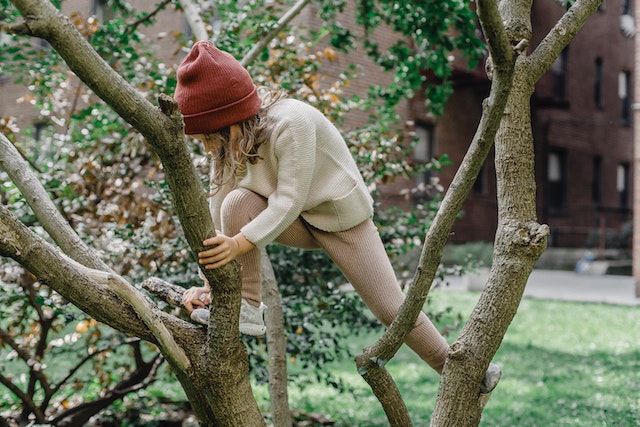 HAVE ADVENTURES!
Allow your children to run around and make discoveries. Use touch, and experience the beautiful colours that nature has to offer.
When you are back a home and stuck for something to do with your kids, how about checking your recycling and having a go at the activity coming up next?
In this post, I will be recreating a kid's familiar story known as
Goldilocks and the Three Bears

 using a shoebox and some cardboard inner tubes.
We will be crafting shoebox stories in a fun animated way.
WHERE DO IDEAS COME FROM?
All stories and ideas begin somewhere, often in a book. From there, they shape our world and influence what resources we have available for our children.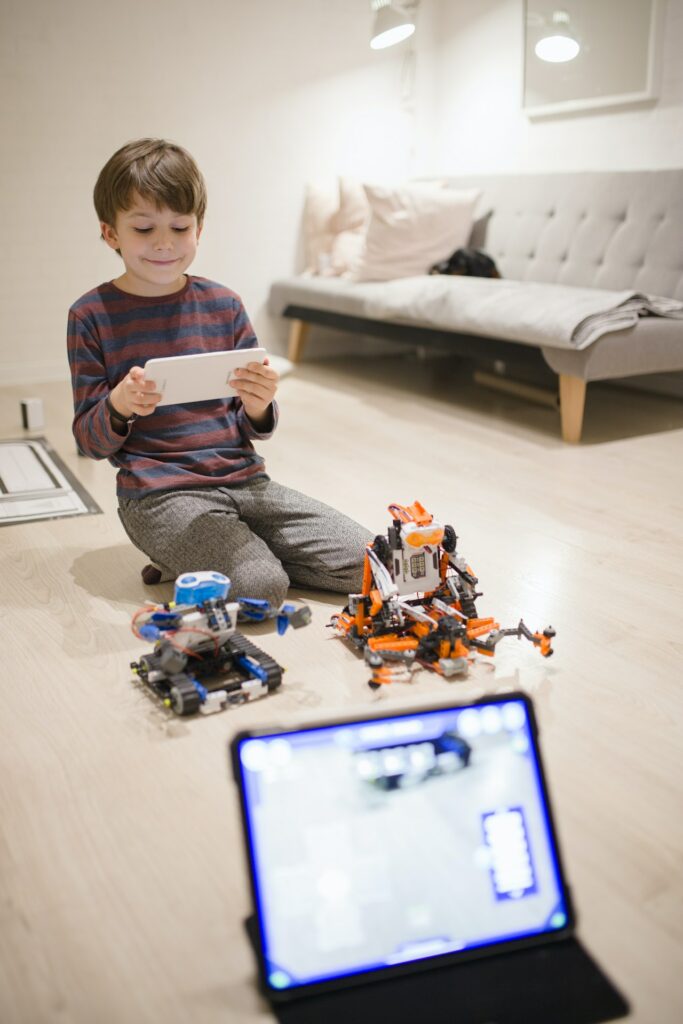 This means that cool robot toys that talk and light up with nursery rhymes, fairy tales, songs, and numbers all started as ideas on paper.
Isn't it great when a kid picks out a book they want? It could be about anything they're interested in, like animals, heroes, police, firefighters, or dinosaurs.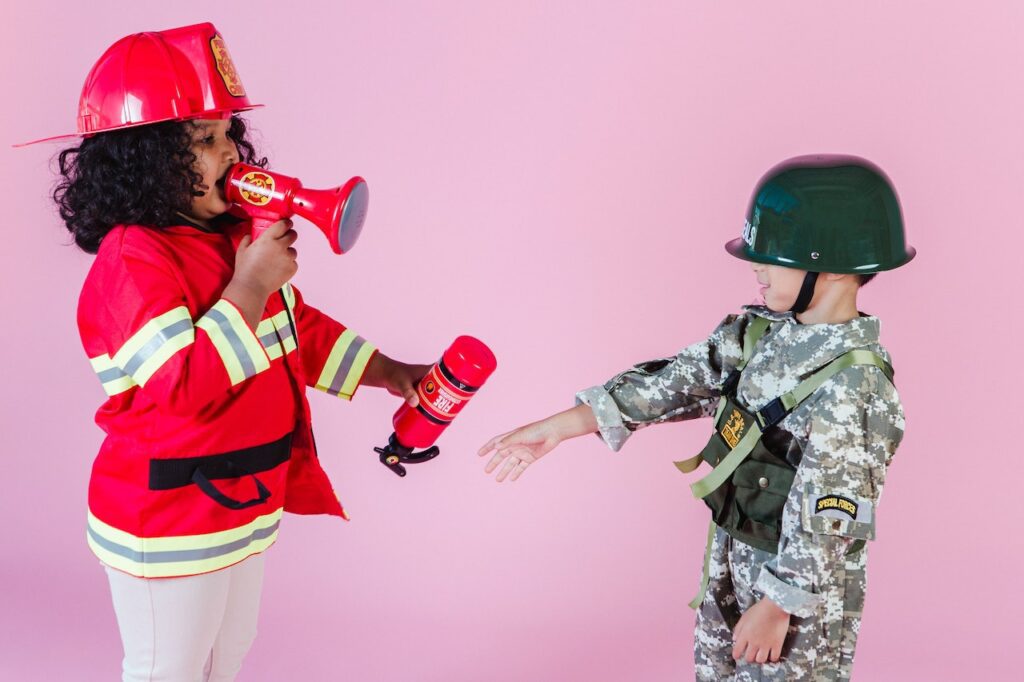 "They would then act out and interact with each other. Even if they are not yet at the right level of reading, the pictures alone tell a story and inspire them to create their own characters!"
Reading to your kids has many benefits. It's not just about a storybook, but time together to talk and share ideas while you turn the pages. Holding a book is also different and lets you escape into the story. Childmind.org has research on why reading is important.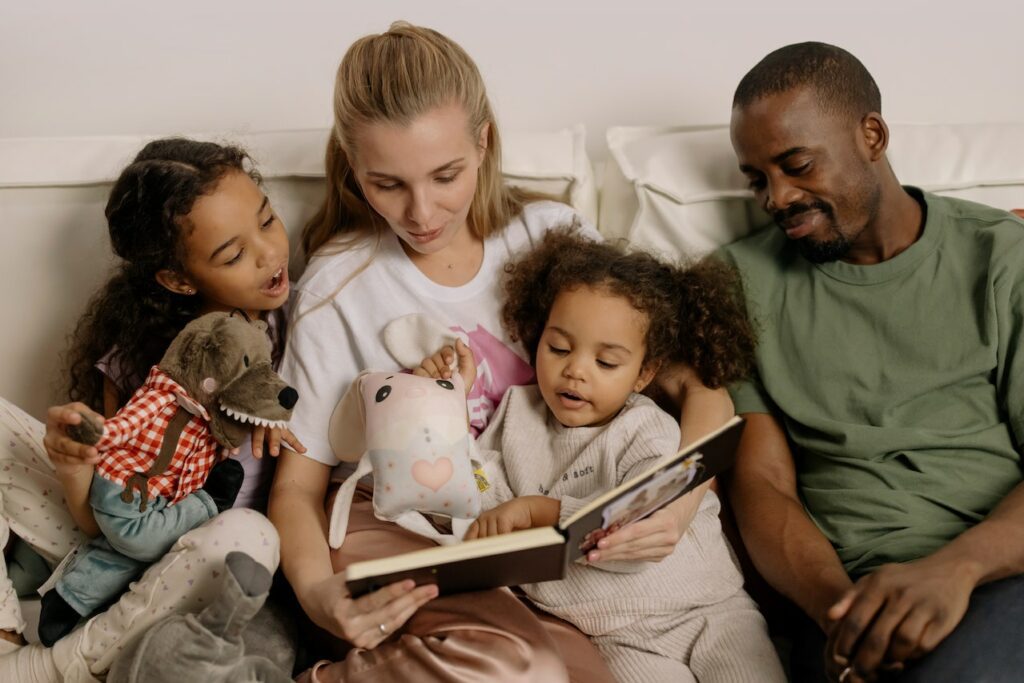 BOOKS AND MORE BOOKS!
This brings me back to parents and carers to become more proactive and simply do a lot more reading with their kids.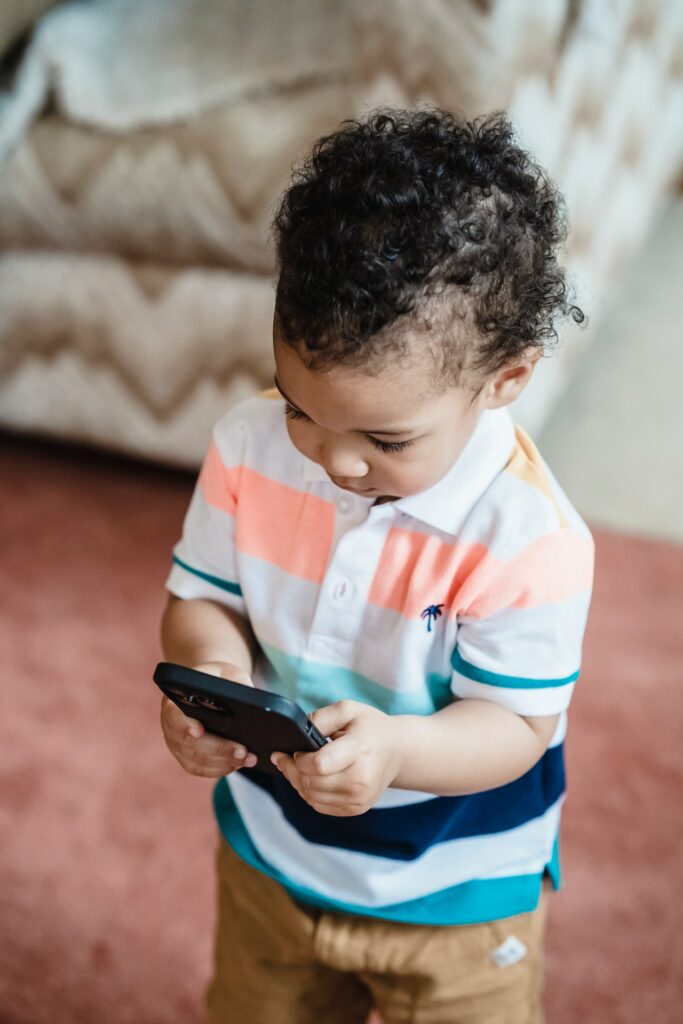 KIDS TABLETS AND PHONES!
Studies suggest that preschool children who are exposed to tablets or mobile phones are at a higher risk of poor concentration, hyperactivity, and friendship issues.
I understand that some people might think that tablets are better for entertaining their kids while they do their chores. However, we must consider what is essential for preschool children's education. They start with books and build their knowledge from there.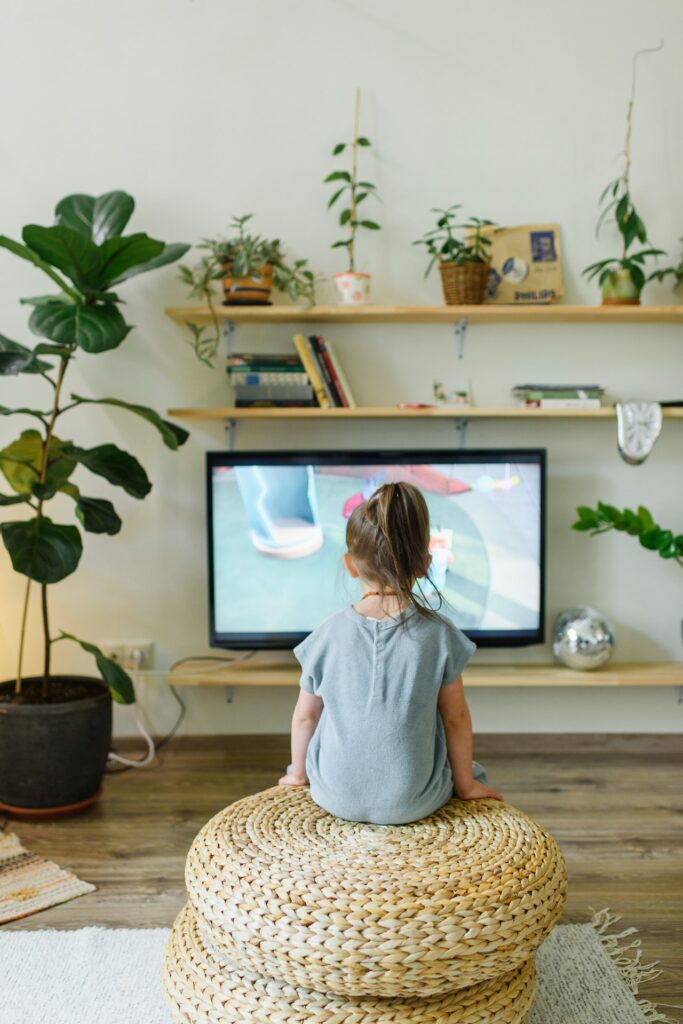 TOO MUCH TV AND ITS RISKS!
Exposure to screens for prolonged periods of time is not only detrimental to one's vision but also causes them to lose touch with reality. To regulate your child's screen time and avoid potential damage to their vision and development, I recommend using the helpful information from "All About Vision" provided in this link.
So you start to read to your kid. They may not be interested at first, but as you read they become curious and want to see what's in the book.
PLAY-ROLE.
You continue with the story reading with characteristic voices becoming the subject in the story, although, after a while, they loose concentration and wander off.
DON'T GIVE UP.
You simply follow through, and continue with your reading where they settle until you capture their concentration again.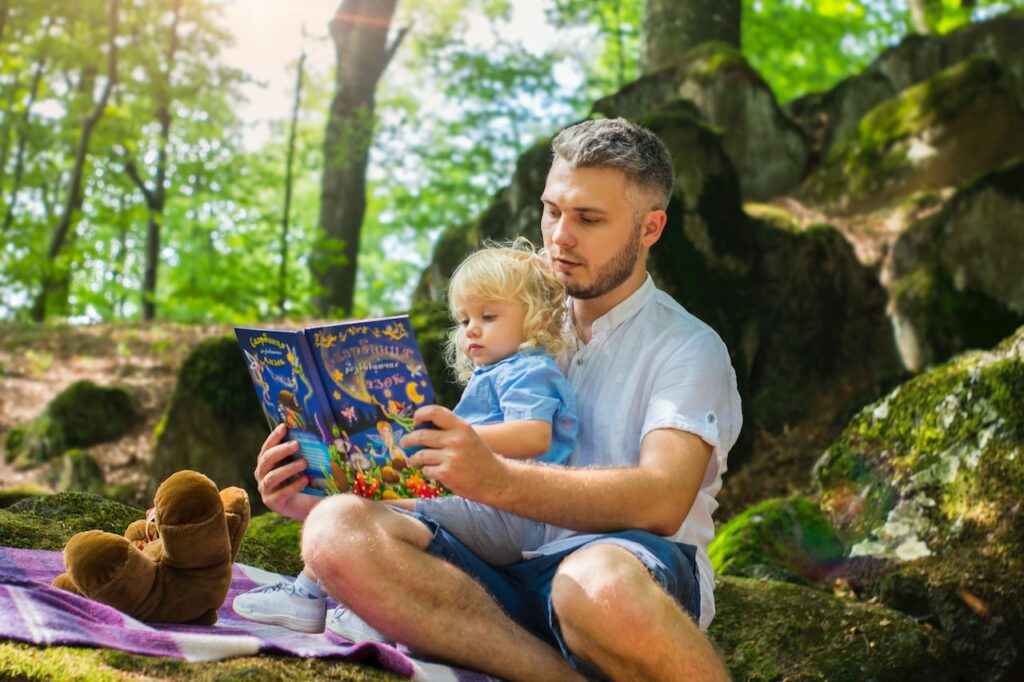 SUBLIMINAL MESSAGES.
Ultimately they will be picking up something, and it will build on their vocabulary, sentence building, and expression and become more empathetic to the outcome of the story, which they carry with them and build on their feelings.
I want to take a familiar children's story and bring it to life!
You will need to gather some cardboard inner tubes and a shoe-box as mentioned earlier and some brown packaging cards, and put them aside.
These will be the main resources that you will need to make your characters and their home, as well as some other resources shown below in what you need.
Fairy tales are the familiar type of books that you would find in Nursery classes or have become classic tales that little ones start off with.
Do you remember stories like:-
Snow White and the seven dwarfs.

Cinderella.

Red Riding Hood.

Goldilocks and the Three Bears.

Rapunzel.

The Three Little Pigs.

Jack and the Beanstalk
As mentioned earlier, the story I will show you how to craft in this activity is…  Goldilocks and the Three Bears, one of the Shoebox Stories.
But first let's imagine we are reading the book Goldilocks and the Three bears, so let's take a look!
Oh dear, do you think Goldilocks learned a lesson in this story? The moral behind the story is, that one should never enter someone else's home without their permission! We know that would be trespassing or breaking and entering!
SOME TIPS!
Keep hold of any shoe box this will come in handy.

Look for any saved pattern papers or use any wrapping-up paper.

Failing this, you can have fewer or more designs on the outside of your box.

Inside of the box, you are creating a standard room, that is used to play out the porridge eating, then set up for the chair trying, and finally the bed scene.
TUBES.
Find cardboard inner tubes that you can slide another thinner tube inside it.

The inside tube will represent the mouth, so when extended and pushed back up again, this motion will be when the bear is talking.
HOW TO DRAW FACE.
Draw an elaborate sketch of a bear's face. I started with the nose and drew around it, the white part of its face, then drew the eyes set on top of the outline of the white-shaped section.

Once you have drawn the face, cut a section under it, this will show the pink part that represents the mouth.
HOW TO COLOUR.
When colouring the bear use different colours to give the rough texture of the fur.

Paint the white bits first, like the eyes, then around the nose.
CLOSE-UP OF FACE

.
Click on any image this will enlarge it, then you can see a close-up of the bear's faces to see how you can replicate this on your tube.

Finally, I will make a short video demonstrating the tubes in action.
I do feel passionate about kids handling books and likewise, as a  learning tool from the start, but there are other types of reading material to entice your child even though it might be gimmicky, but fun too.
In order to get our kid's attention, I guess we would resort to anything fun and eye-catching so take a look at these options!
We all know books have been around, for a long time and still hold their place, and there is also a lot of competition out there, but take notebooks are catching up in a different way.
Why not have a mix of the real deal and throw in some spicy interactive elements?
Tune this technology into your mobile, laptop, or computer and zap into a 3D world of storytelling in a great new way!
HEARD OF AUGMENTED BOOKS?
This is an interactive book, that comes alive telling a traditional story in a 3D format!
Hey there, when you click on links in this post and you make a purchase, I may earn a small commission that l can use towards resources (other than throw-outs) for project making within my website😀
HOW DO AUGMENTED BOOKS WORK?
It's a combination of a
physical book

and

computer-generated visual and auditory

media.
This creates an
interactive experience

that enhances the real world.
This
visualizes different concepts

adding

game-playing elements to text,

making it a truly

amazing experience.
Goldilocks would be one of many AR books, so do jump in and check out what's on offer! 
CUDDLY SOFT TOYS!
How cute are these soft toys made just like the characters in your lovable storybooks?
These toys make great companions for storytelling!
THOUGHT OF A SUBSCRIPTION?
This would be a perfect way to stay in touch with your kid's favourite books as well as keep you in the loop with the latest books that are available.
All the hard work is done for you.

Sign up for any one of the four packages, on offer.

Catering for your child's age.

Great savings on books.

Option of flexible monthly payments or pay up front and get great savings. 

Your child will get three hand-picked books monthly!

Free p&p on subscription books!
USE RECYCLING!
In this post, I show you how to use a shoebox, some cardboard inner tubes, and some cardboard to whip yourself up and shoebox story!
WHAT STORY?
Take a favourite children's story Goldilocks and the Three Bears and transform your recycling materials into a fun kids' project.
MOVING PARTS!
Interactive play, by moving their mouths and speaking on their behalf!
KEEP YOUR KIDS BUSY!
So what are you waiting for, this is an extensive project. Spread it out as there are many parts to it, but well worth it in the end!
TAKE YOUR TIME!
No rush you and your kids can enjoy making the elements and joining them up to complete a wonderful interactive kids story!
Happy holiday crafting!
Oh, as promised I managed to video Goldilocks, and the Three Bears, with some help and we did have a laugh filming it haha!
Looking for another Shoe-box activity you can do with your kids?
How about an interactive laptop, does that appeal to you?
Check it out here. ⇓