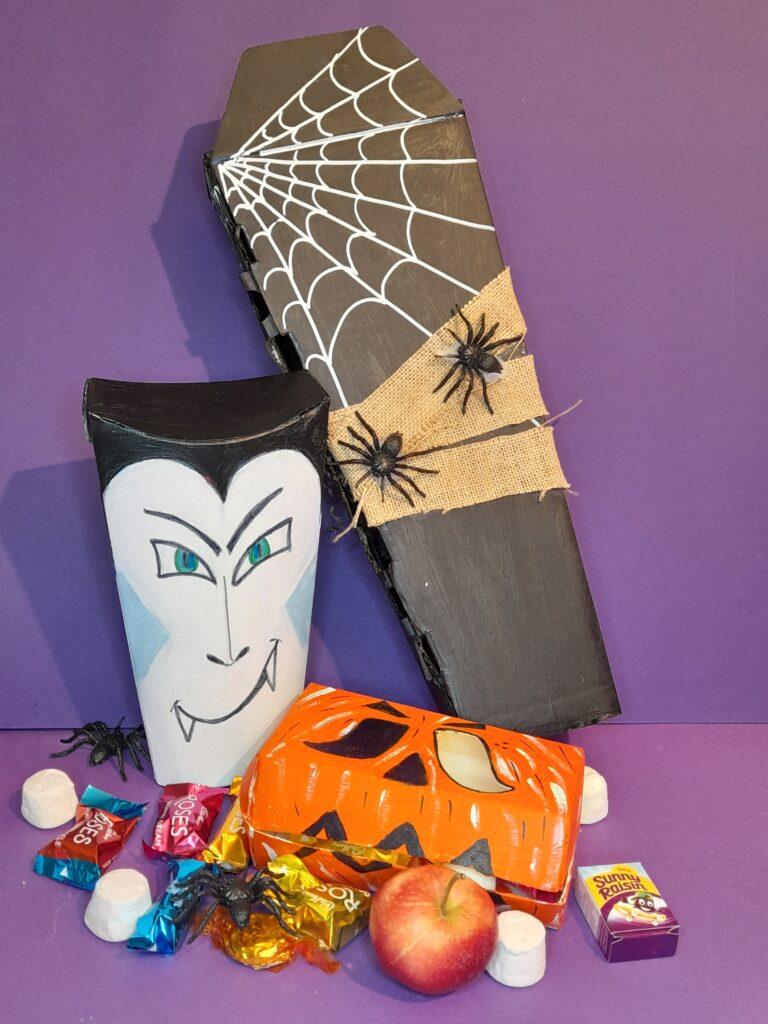 Halloween, coffins and recycling!
Coffin, with recycled packaging!
Have you asked yourself why coffins are featured when it's Halloween?
I believe on a lighter note, they make very good containers, but on a smaller scale as coffin treat boxes! Don't you think?
Keeping with the Halloween theme, could it be that they are used in this way because coffins have dark or grim innuendoes, like what lies within? (in this case full of yummy treats!)
So they are a perfect example of making something grim, but fun using the coffin as a vessel to hold your treats in, either for trick-or-treating or just as a giveaway box!
What my intentions are!
Having dived into my recycle bag I came across a box that I had saved which contained a sink tap, funnily enough, this packaging resembled a coffin shape.
I thought one day this would come in handy, but I am not sure yet how to use it.
Well I thought, it's nearly Halloween again, when all the scary ghoulish creatures, stories, fancy dress parties, or trick-or-treaters emerge!
what better way to use this exciting box and yes you've guessed it up-cycle it to look more like a 'coffin' but in this instance one of the 'Halloween coffin treat box ideas!'
This is an unusual type of packaging and not everyone will have one like this, but it was an opportunity to show you how to up it a bit and give it a very spooky feel!
Having thought about it, other types of containers could also make good treat boxes, using the Halloween theme.
So I will dip into that too later.
We know that Halloween features:-
Ghosts, ghouls, witches, werewolves, vampires, mummies, zombies, spiders, cobwebs and not forgetting trick-or-treaters, but where do coffins come into all this?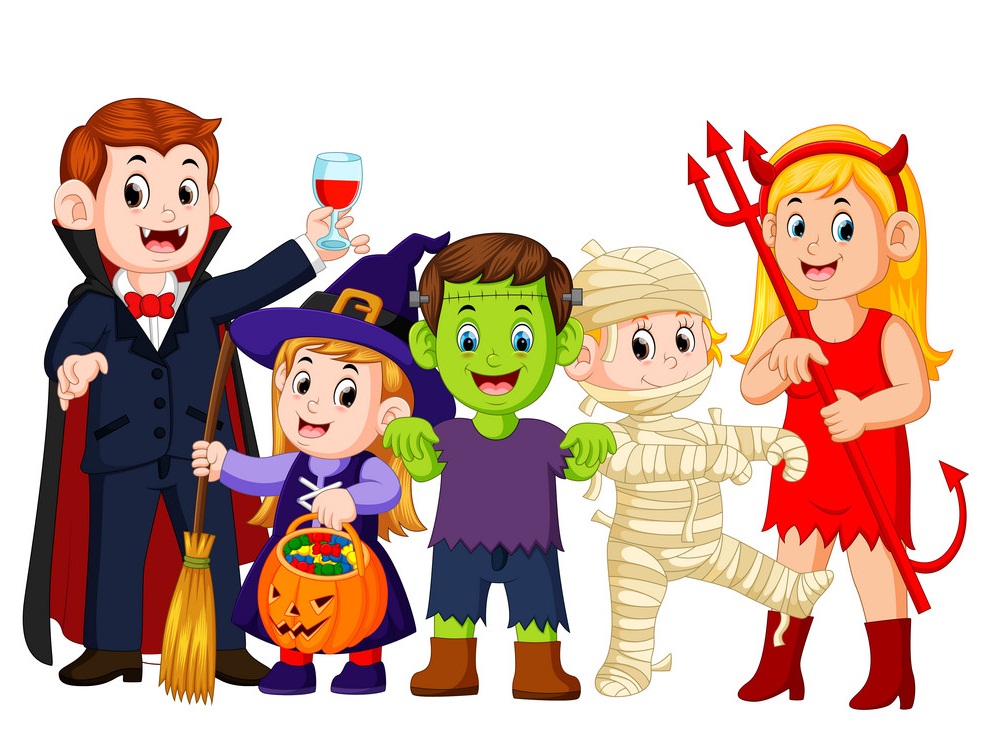 Are you ready for the trick-or-treaters?
Let's consider two types of coffins.
So when someone dies, they are buried within a coffin right?
What is a coffin?
A coffin is a long 3D-shaped box that has six sides that taper at the feet and to the head, with an opening lid.
Coffins are generally made from different types of wood, like oak, mahogany, or elm-styled veneers.
What are caskets?
A casket is another type of coffin that is oblong shaped and the lid opens in two parts.
There is a top and bottom half of a lid. The top half exposes the waist upwards showing the deceased head and the bottom half covers the legs up.
Caskets tend to be much more expensive in how they are made and are more familiar in the United States.
Generally, Halloween is depicted around ghouls and spooks and something scary and dark and when we think of vampires we have the coffins!
A coffin is an interesting subject, to play about with,
It features all that is scary about it and is used in such a way to make it a cool artifact to withhold your treats in!
Because a coffin is a container, we wonder what we can put within it.
That's what makes it a fun concept to play with, especially when it comes to Halloween coffin treat box ideas.
Vampires have been regarded as monsters, the creatures that roam the night lusting for blood. Their sucking fetish to survive, then by dawn return to their coffins before daybreak.
Their coffins would protect them from the daylight and the Sun otherwise they will experience great pain turning into dust or go up in flames.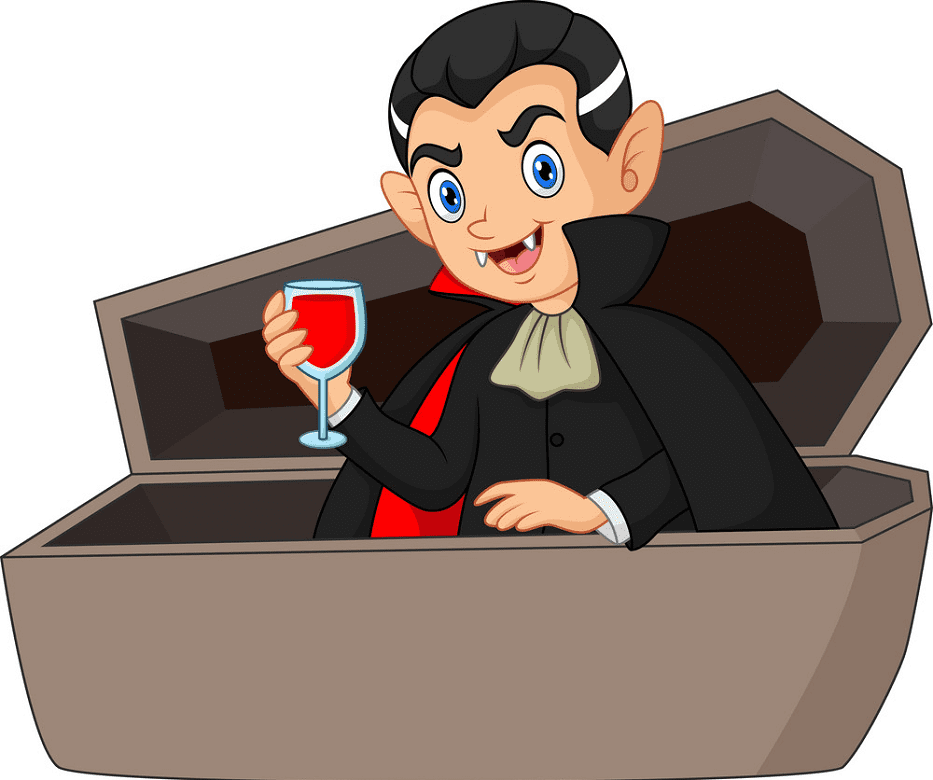 So here's the thing the link between coffins and vampires is, vampires need their coffins to hide, they are a team that's highlighted on Halloween!
Back to this post!
To make something light of something dark, I decided to use this coffin-shaped packaging and make it into a coffin-style treat box.
This time of the year we generally get quite a lot of spiders, and spider webs and we have shorter days, so the darkness is within easy reach.
I have considered spiders and spider webs depicting a dark coffin to put you in the mood.
Does that sound good?
Here are the resources you will require to help with the coffin making!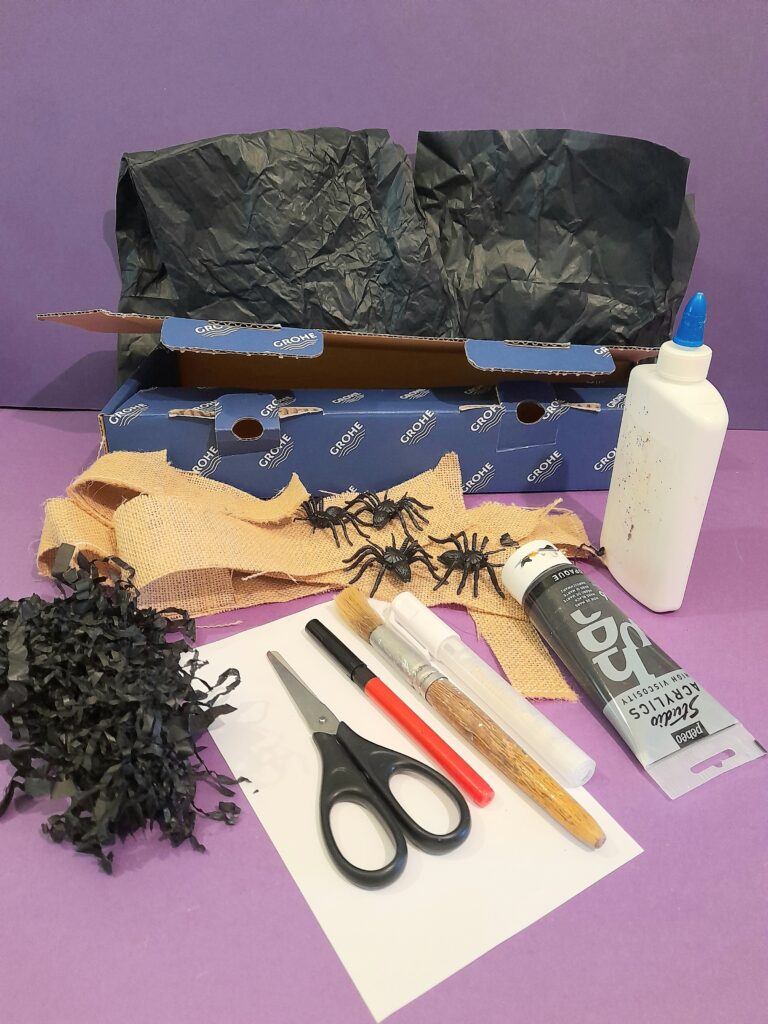 One coffin-shaped box.

Black acrylic paint, White acrylic pen.

Black shredded tissue paper/paper to cut shape/black felt tip.

PVA glue/Glue gun (not shown)/Scissors.

Black tissue paper.

Paint brushes.

Some plastic spiders.

Strips of hessian.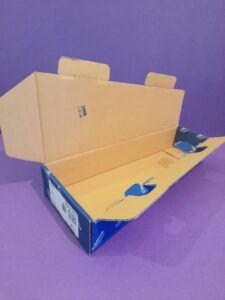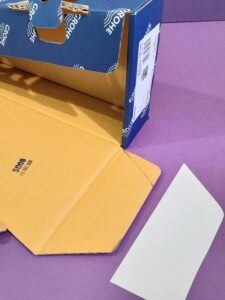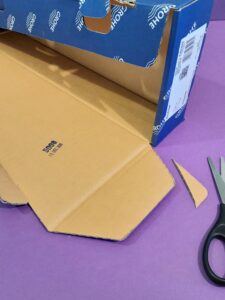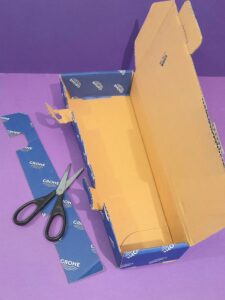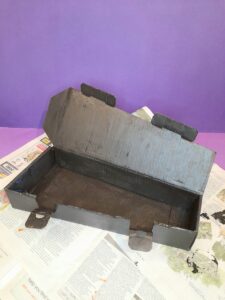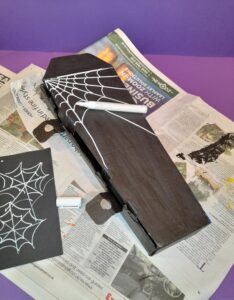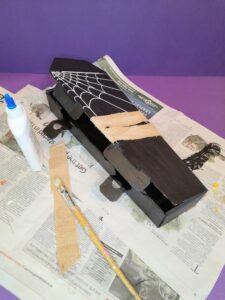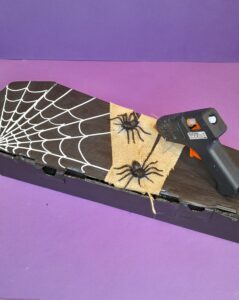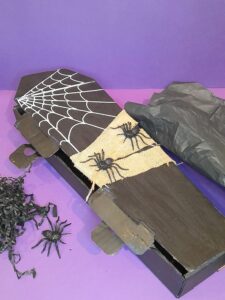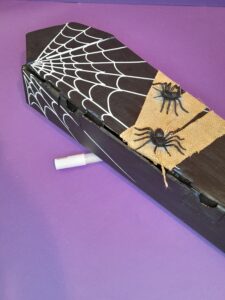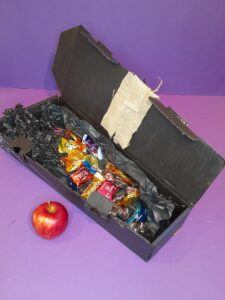 How did you find that? You can paint the whole box, with a helping hand under ten minutes.
It would need to be left to dry and the rest is how you are going to design your coffin.
I went for a spiderweb, some strips of hessian to give it that old look and a finishing touch with a couple of spiders.
In my search to find different types of packaging that could be converted into coffins, I also found a couple of different styles of chocolate boxes that would make great Halloween coffin treat boxes!
This is what I did with them. The shape of each box determined what spook to feature on each one!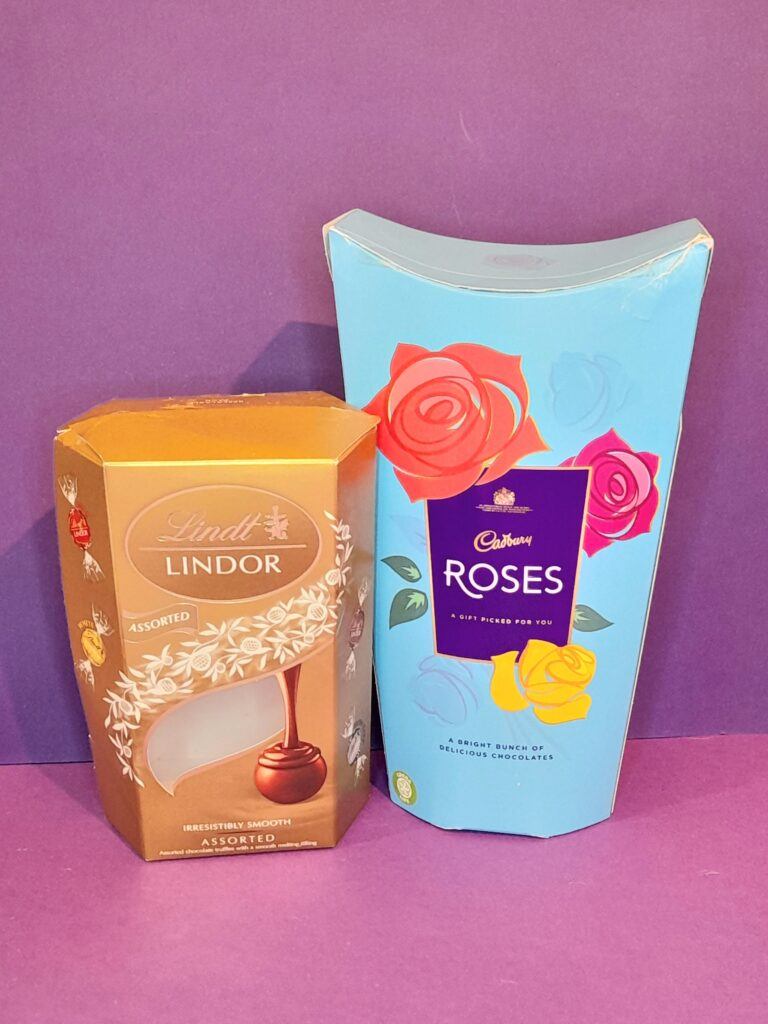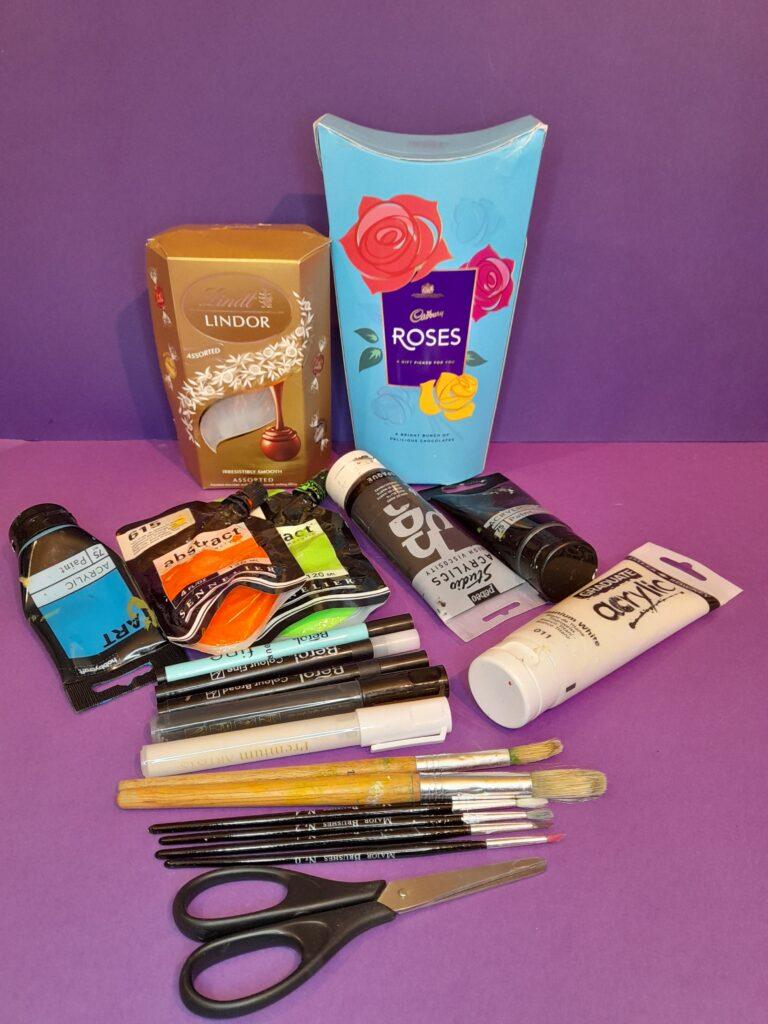 Two empty chocolate boxes.

Acrylic paints/pens.

Paint brushes.

Scissors.
   Some tips!
Once you have selected your box, work out where the right area is on the box to cut all the way round for the lid or find a way to open it up. 
In this instance, we are looking to make a container to hold treats in.
Remember to allow enough space to put treats in the bottom section of the box.
Depending on the shape of the box you have, you need to decide how it will open up safely, without damaging the shape.
You need to apply enough coats of acrylic paint to cover the patterns on the box, making it an excellent base to paint on.
You can recycle your disposable gloves by washing the paint off them and re-using them again.
Also, wash your paint plate so the acrylic paint doesn't dry hard.
I attempted to glue the plastic spiders with PVA glue, but this didn't work, so I used some blu tack, this didn't adhere the plastic spiders either. Hot wax was the only type of glue that held the spiders fast.
The chocolate boxes I used have unusual shapes and this should not deter you from how they look, but how you can transform them into super spooky Halloween coffin treat boxes!
Here are some easy coffin printables!
Need some help in making coffin boxes?
I have included these templates and video showing you how to make a super easy coffin box, with just a few simple resources from kidspot.com (make a spooky coffin)
These printable links are the top and bottom parts of a coffin. No measurements required everything is done for you, all you need to do is print out the templates, stick onto black card and cut out!
I had a go and printed one out from my smartphone. Check below what I did with it!
Here are the two printable links.
I ran off the templates which were very easy to do and this is what I ended up with!.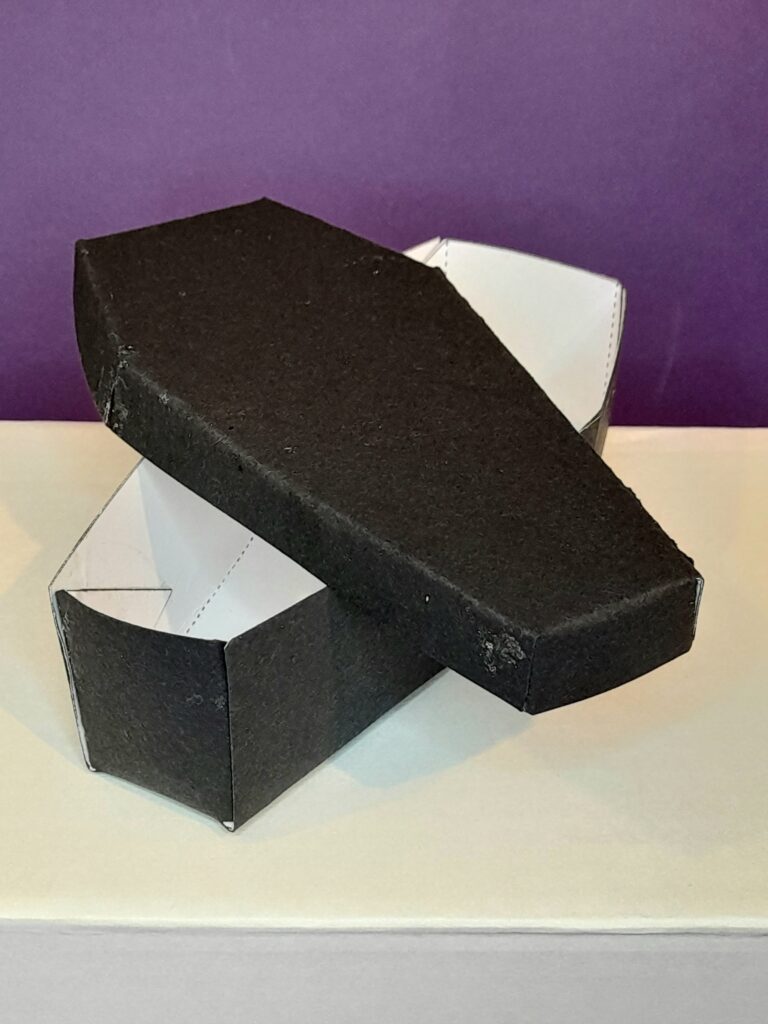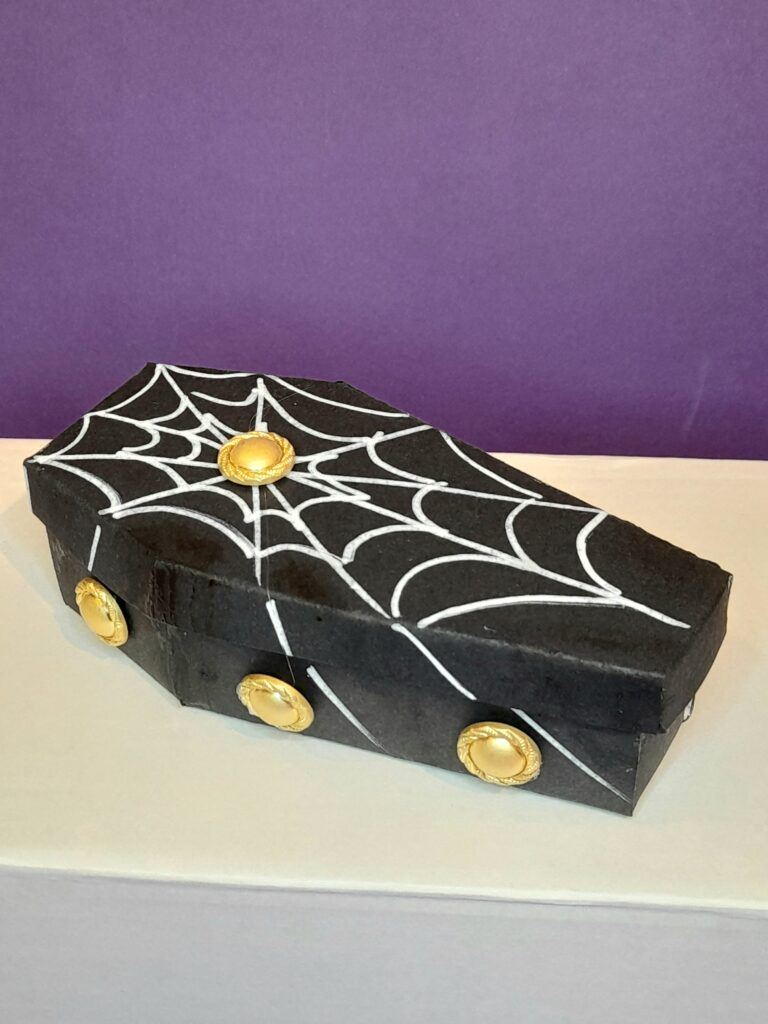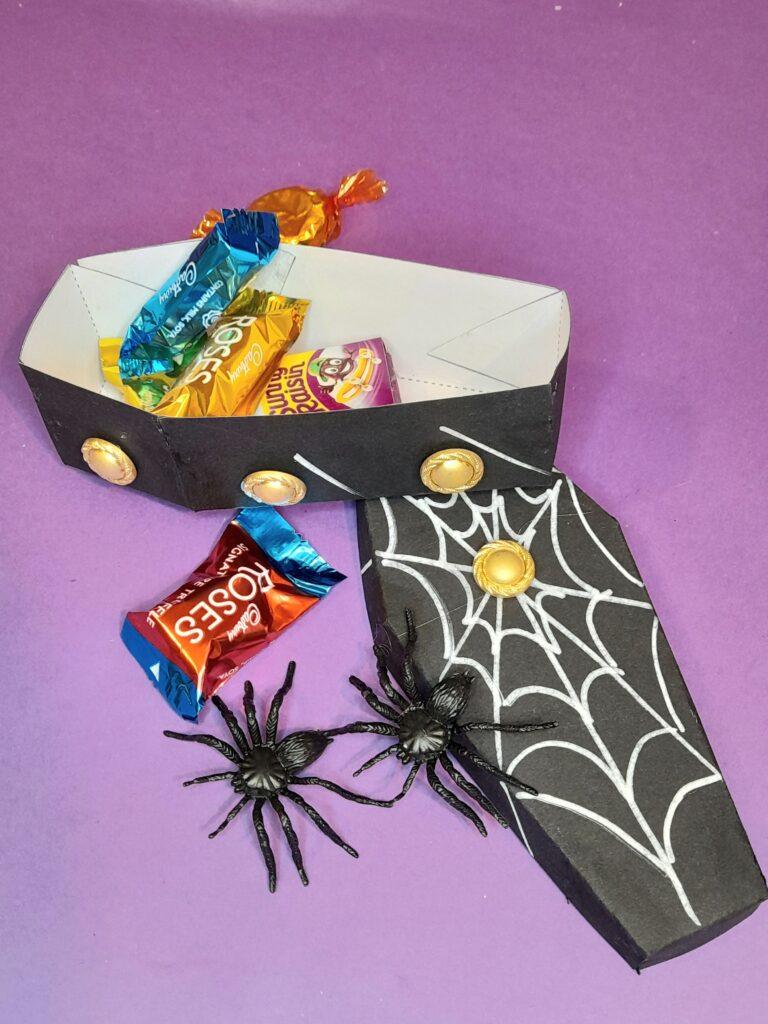 Fancy a Halloween selfie?
Are you looking for a cool and unusual gift treat for Halloween, then look no more, I have the perfect solution for you.
Take a look at this amazing site, where you can superimpose your pet or member of your family into a spooky reproduction for Halloween.
PopArtYou
is the place to be!
Your whole family can be the 'Vampire family' or your pet can be 'Freddy Kruger' or a specter, the choice is yours.
All you need to do is provide the best photographs of your good self and members of your family, or your pet dog or cat, and at your request on the character or characters you want them to depict, and bam! PopArtYou will do the rest!
Their specialist artists will use their magic and recreate a spooky portrait designed around Halloween.
You will even get to review it before it's finalized and the turnover is super quick!
Here are some examples.
How about Freddy Krueger? Just imagine your pet in a creepy pose!
In both cases, you need to provide good quality pictures and these will be used to generate the artwork around.
Are you looking for art resources that would cover all your Halloween thirst? Baker Ross will have everything you need to feel those spaces!
So Baker Ross those ideas with some fun Halloween ideas to tempt you too!
Hey there, when you click on links in this post and you make a purchase, I may earn a small commission that l can use towards resources (other than throw-outs) for project making within my website😀
To Conclude!
In this post, I show you how to simply take any chocolate box or cool-looking shaped packaging and upcycle it into a Halloween coffin treat box!
All you need to do is have an idea of what type of look or monster you want to feature on your box.
Whether a vampire, a pumpkin, or a witch! how about a ghost, or spider webs and spiders the

choice is yours.
Just think about what is Halloween and what specter or ghoul you can decorate your box to look like!
Before you start, simply work out where your opening will be to put your treats in, then decorate and you are good to go!
So search, keep, or ask family and friends to hold on to their packages, just in case you are not a chocolate junkie, and then you can get spooking away!
Happy Halloween!!!
How about checking some previous posts on Halloween here are the links!